#20
OCT 15 2006 (DAY OF THE HAMMER)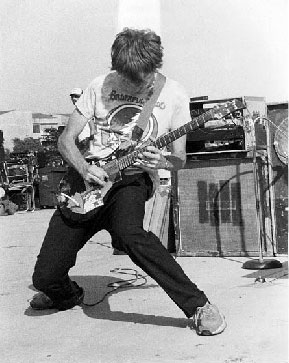 GREG GINN WEARING A DEAD T-SHIRT: The two greatest American bands represented in one picture?
"HEY THERE." Got a new 'internal blog' approach to try out here. More or less daily posts, shorter and more frequent, probably mostly record reviews, though I predict a few more breaks from form than usual. Links to longer pieces -- the traditional Blastitude articles/features/show reports/columns -- will appear here first, as will event listings, playlists, and other stuff. It will all be filtered into the magazine-at-large and archived there as we go. Consider this the beginning of issue #20 (even as issue #19 is still winding down a year after its inception), a milestone of sorts, and I would like to give a huge thanks to each and every one of you who read this thing. It's gotten to be quite a few people over the years, although I'm sure it has dwindled somewhat as updates have gotten fewer and farther between. We'll see if this helps, check back often....all posts by Larry "Fuzz-O" Dolman except where noted.....dates are given in traditional Gregorian Calendar format and also by their name in Angus MacLise's Year. And, away we go.....
---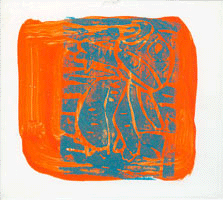 FUZZHEAD
Burning Bridges CDR (self-released)
Raining Sparks CDR (self-released)
This is the first time I've ever heard this band. I've been reading about 'em for about 10 years, but somehow the actual recordings always remained an idea, buried somewhere in the bookshelf where I keep my Forced Exposures and Muckrakers and Popwatches, until just a few months ago, when these two CDRs arrived in the mail. They look great, matching white digipaks with striking almost-identical blue-on-orange screenprints on the covers. Both were recorded in one day, Burning Bridges on New Year's Eve 2005 and Raining Sparks about a week later. So, this de facto double release is my musical introduction to Fuzzhead, and folks, it is easily some of my favorite stuff from 2006. Did they always sound like this? I had 'em pegged as a little more lo-fi, drony, and foggy, but this music is very well-recorded, crisp and clean, sparkling groove music, psychedelic Ameribeat at its finest. Vocals appear occasionally and usually to great effect, as on the instant classic "Sandman," a bouncy rubbernecker built around a shy monotone hook that goes "dream, dream, dream / dream, dream, dream / THE SANDMAN." The production may not be traditionally psychedelic but the music definitely is, most obviously in the continuous expansive guitar playing by Bill Weita, who Alan Licht did after all call "best American psychedelic guitarist," but it's the bass and drums locking down perfect post-Kraut post-Afro rock rhythms that give the guitar all the room it needs. And it's still not enough -- by the end of the second disc, on the album-closing title track "Raining Sparks," Weita has led the rhythm section out past the groove completely, into simple huge chord blocks that burst at the seams into thousands of points. Wow -- Burning Bridges and Raining Sparks. I mean hey, I like Wooden Shjips too, but I'd rather talk about these two releases....
---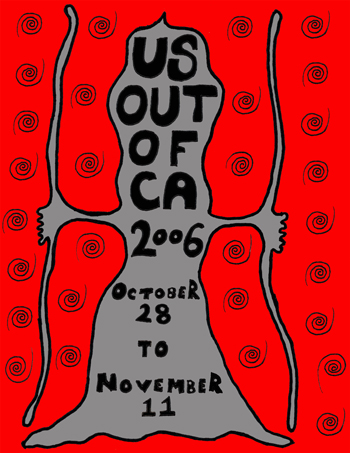 NODOCTORS.COM RELAUNCH
Now resident over two years in San Fran/Oakland and about to release their third full-length album, old friends No Doctors have relaunched their website with a new approach: in addition to the bio, discography, upcoming shows, press archive, band archives and etcetera, now everyone in the band, along with associates like michelle and kevekev.com, is offering up nigh-daily fresh posts consisting of original art, original thought, links with commentary, commentary with links, and the colloquial much, much more. Webmaster Elvis S. DeMorrow has done himself proud yet again with the concept, which immediately helped clarify what I wanted to do with this new "DAILIES" concept over here that you are now perusing. May they continue to set the pace! (No Doctors are embarking on a 2-week "US OUT OF CA" tour of California from October 28 to November 11, with dates posted on their website. That's right, relocalize! And look for their 3rd LP sometime after that, and be ready to have it exported into the U.S., from California that is.)
---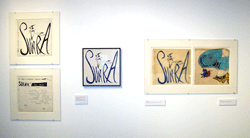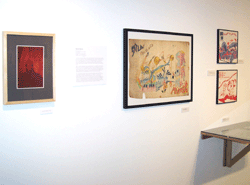 SUN RA EXHIBIT OPENS IN HYDE PARK, CHICAGO
A bunch of documents, writings, show posters, and artwork that was found about six years ago in the basement of Alton Abraham's old house. Runs through January 14, 2007. Wow, even though it's only three months away, that date looks very futuristic to me. Then again, it is after the end of the world. Don't I know that yet? (Hyde Park Art Center, 5020 S. Cornell Avenue Chicago, IL 60615.)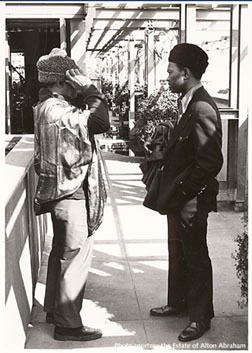 L-R: Herman "Sonny" Blount and Alton Abraham, photo from PHAELOS
---
YOUTUBE:
CLIFF 'EM ALL
VOID
MAN
GURU GURU
PINK FLOYD (nevermind the lip-syncing antics, the song is tripped-out!)
COLOR HUMANO
FUZZHEAD
SLEEP (Rickenbacker bass bookend -- even Matt Pike's dreadlocks and tapping licks don't detract from this extremely badass throwdown -- and don't miss the Om preview of the last 30 seconds)
---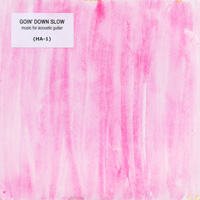 VARIOUS ARTISTS
Goin' Down Slow -- Music For Acoustic Guitar CDR
(HARHA-ASKEL, 2006)
Excellent compilation of, yep, acoustic guitar music from some sort of international and underground weird folk scene or another. Mostly solo playing, but there are a couple duo tracks. Tom Carter, Robert Horton, Keijo, Mike Tamburo, The North Sea, Sindre Bjerga, Armpit, and those are just the names I've heard of before. The other six acts on here are even more obscure than that, but the whole album is great, a continuous instrumental vibe somewhere between ancient folk lament, hopped-up mountain music, and total modern noise. I like it because for acoustic music it's pretty weird, and sometimes a little crazy, but it never tries too hard to be either. I still don't know who does which tracks because I always just get stuck listening before I get around to checking out the credits. Label is from Finland, edition of 100, still floating around at Boa Melody Bar, Tomentosa Records, Aquarius Records, and Eclipse Records.
---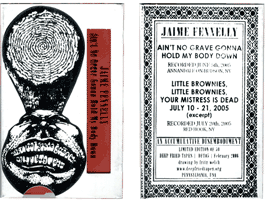 JAIME FENNELLY
Ain't No Grave Gonna Hold My Body Down CS
(DEEP FRIED TAPES, 2006)
Another impressive move from the NYC-based PeeEssEye camp: solo tape by one of the members. Fabulous design -- I don't know if the back cover typesetting is supposed to look like something from an old folk music catalog or what, but I am getting a country blues 78RPM feel from the two song titles, and hell, even the music. So what if side A is a white noise drone and side B is a heavy organ drone, it all sounds like the U.S. Blues to me, and I think it has something to do with what post-world bluesman Chuck Dukowski (Black Flag) said to Rona Barrett on NBC's Tomorrow show back in 1980 (26 years ago!): "The action at the gigs is violent. It's very aggressive. People come there to get drained, to let that out. Hey, it's a desperate world, you know. Maybe four years from now it's all gonna be gone, yet people wanna go on living and they still go on and make plans and maybe they're gonna have kids or whatever. But living in the back of their head is that desperation, and the only thing that makes you feel better is to be so drained that it goes away."
---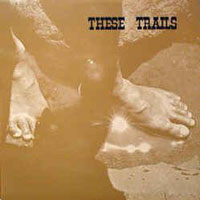 THESE TRAILS
self-titled CD (SINERGIA, 1973)
Played this at work and my colleagues claimed that they "caught gay" from it. Well, f**k 'em if they can't take a little Joni Mitchell influence. I certainly can, but it's not the mysterio-lite sing-song that makes it for me here, or even the primitive synth electronics that bubble up when you least expect 'em (often playing the bassline!). What it is is the guitars, sometimes three at once going, and more specifically the feathery flickering way that they are played and recorded throughout. Trails indeed....can you say acid-wobble? That, and the heavy ecological vibe in songs like "Sowed a Seed," "Waipoo," and the gorgeous "Garden Botanum" ("madame magnolia sitting prim / upon a dappled limb / spathephilum standing slim / in a shady glim / shadow dim"). Hey, take this and the Relatively Clean Rivers LP (1976), Grateful Dead "Weather Report Suite," and any others you can suggest and call it 1970s UNDERGROUND ECO-PSYCH. If you don't, I will..... (oh, and I just remembered, the all time monster freak-out eco-jam, "Flowers Must Die" by Ash Ra Tempel, on Schwingungen (1972). . . . holy cow)
---
OCT 17 2006 (THIRD DAY OF THE HAMMER)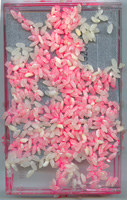 RINUS VAN ALEBEEK
Taoist Attack CS (WHITE TAPES, 2005)
It took me 10 months to listen to this tape, and it probably would've been 10 more if my 3-year-old son hadn't insisted. It's got goddamn pink rice stuck all over it, see, and some of it is falling off, so I've been keeping it in the very mailer it was sent in, so that the rice won't get everywhere, y'know? As the months have gone by, the mailer has gotten more and more buried under other stuff, into just the kind of a pile that very curious 3-year-olds like to go digging in. He found it, took a peek inside, and when he saw this little box-like object with bumpy pink stuff stuck to it and shaking loose all around it, he quite naturally asked "What's that?!" I told him it was a cassette tape with music on it and he quite logically said "Let's listen to it!" There was no way I could turn him down, so we popped that thing in and right away we both knew we were in the presence of something pretty great. It starts with a guy talking, speaking English with an accent, Rinus Van Alebeek himself I presume. I couldn't really hear what he was saying, because it's underneath some other vague trash-sound in the mix, and my stereo wasn't turned up too loud -- I'll admit, I didn't really want the kid to hear it, because he understands everything, and hey, this is a NOISE tape, maybe, and Mr. Van Alebeek might say something weird, maybe even with, you know, "adult themes," and the kid is already a little spooked by just the sound of this weird guy talking on the tape (but he's smiling at it too). I did make out the phrase "the end of the planet" and I'm pretty sure the kid did too, because right about then the NOISE came in, rumbling weird stuff, and the kid immediately said "That's the asteroid that hit the earth where the dinosaurs lived!" A high compliment for some noisy music, but this isn't a run-of-the-mill collision-fest; it's actually a very spaced-out tape, with all sorts of vignettes that have long gaps between them. Every seven minutes I thought the album was over, but something strange and new would always come back out of the void (such as many varieties of rumbling, more talking, high-pitched space sounds, low-pitched patient grinding sounds, and really much more). Something about the DIY-analog approach and general hazy atmosphere gives it a real "70s feel," if you know what I mean. I'm telling you, it sounds great on cassette, but if this was pressed on vinyl.....
---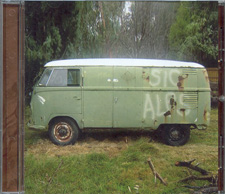 SIC ALPS
Pleasures and Treasures CD (ANIMAL DISGUISE)
More new lower-case-b blues. And greys, and greens, and blacks, and whites, all shimmering and mixing together as these songs work their way out. From the Bay Area, two guys on guitar and drums playing weird slowdazed high-reverb garage-rock whatsis, with some surprising noise experiments, and a few surprising melodies too. Like a would-be Monoshock that just.... can't...... play...... that...... fast anymore, and doesn't care, and in fact really enjoys the new languid pace. But that doesn't even describe half of what's going on here. Spacemen 3, wasted 1990s Bay Area DIY guitar pop, industrial noise, 1960s, 1980s, 1990s, 2000s, 2010s? (Everything but the 1970s....)
---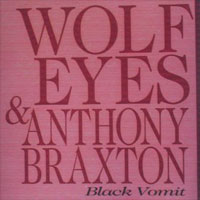 WOLF EYES & ANTHONY BRAXTON
Black Vomit CD (VICTO, 2006)
Finally -- it took me well over a year to hear this infamous festival jam. I missed the Purple Stuff bootleg -- I mean, I do know this one guy who has a super-rare copy of it, edition #26 of 42 (totally), but I've never sat down and listened to it, and now that the performance has been officially released by the festival's own label, a great-sounding recording on their high-falutin' equipment, well, Purple Stuff who? And now I know, this really was an amazing jam. Call me lame, but I'm just gonna quote some of what Dave Keenan said about it over in the Volcanic Tongue catalog, because it was good: "I've said it before but as improvisers the Wolf Eyes trio are a couple skulls removed from alla that frigid Euro form, with a reach that's fully alive to the moment without being encumbered by decades of methodological hubris, making most self-avowed avant garde players sound like chemistry teachers. It's as much a testament to Braxton's non-idiomatic approach to freedom that he instantly joined the dots between their practice and the original freedom ugh." Absolutely true, Braxton does fit in instantly, from his very first notes skipping eerily around and on top of the patented WE deep-freeze super-slow intro-build action, all the way through to his infamous request for "Black Vomit" to scorch with as show-closer. To put it simply, you can just tell they were all stoked....
---
MV+EE live in Europe (all euro dates with fish & sheep):
27 Oct ­ Fri ­ Ghent -­ Pauze Festival
28 Oct ­ Sat ­ Nijmegen - Extrapool
29 Oct ­ Sun ­ Den Haag - Huishoudschool
30 Oct ­ Mon ­ Amsterdam ­ VPRO Radio
31 Oct ­ Tue ­ Amsterdam -­ Paradiso
1 Nov ­ Wed ­ Free day
2 Nov ­ Thu ­ Gothenburg - Kulturhuset Underjorden
3 Nov ­ Fri ­ Oslo ­- Spasibar
4 Nov ­ Sat ­ Copenhagen - Stine Tranekjær's Værksted
5 Nov ­ Sun ­ Berlin ­- Festsaal Kreuzberg
6 Nov ­ Mon ­ Stuttgart - The Wagon
7 Nov ­ Tue ­ Lyon ­- GrndZero
8 Nov ­ Wed ­ Geneve -­ Cave 12
9 Nov ­ Thu ­ Paris - En Marge (with él-g & Dkan)
10 Nov ­ Fri ­ Pau - Hicham's Psych Palace
UK
11/12 Brighton - The Colour Of Space Festival
11/13 London - Red Rose in Finsbury Park
11/14 Cambridge - CB2 Basement
11/15 Nottingham - The Maze
11/16 Thu Newcastle - Cumberland Arms
11/17Glasgow - Downstairs at The Captain's Rest, Great Western Road, Glasgow w/ Tight Meat Duo (Alex Neilson: drums/David Keenan: Sax)
11/18 - TBC
11/19 Sheffield - The Heeley Institute
11/20 Bristol - Cube Microplex w/ Thoughtforms
Commercials for albums are making a comeback! Ultra Eczema has been making some goofy ones, and then there's this hilarious (and "long-form") one for the new MV+EE record over at ecstaticpeace.com. (Scroll down to Sept. 20, 2006, "Green Blues with Byron and Thurston.") "It's problematic to be traditional when everybody in your band is named like a character in a Tom Robbins novel." It worked, I wanna buy the album!
---
GANG WIZARD TOUR
Thurs Oct 26th - Los Angeles, CA at Il Corral w/ 2 Dead Sluts 1 Good Fuck, Occasional Detroit, KILT, Tik///Tik, Behalf
Fri Oct 27th, 8pm - Davis, CA at DAM House (503 E Street) w/ Skaters
Sat Oct 28th - Portland, OR at Satyricon w/ Smegma, Burrito Pillow (Argumentix+Dead/Bird), We Quit!, Drugs, & Baby Squid
Sun Oct 29th - Eugene, OR at DIVA 110 west Broadway w/ Space Hawk & more
http://deathbombarc.com/gangwizard.htm
---
OCT 18 2006 (FOURTH DAY OF THE HAMMER)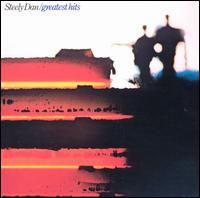 STEELY DAN
Greatest Hits 2LP (UNITED ARTISTS, 1979)
I bought this used, for one dollar, a good twenty years ago at Kanesville Records in Council Bluffs, IA. Still sounds great, and has gotten me through plenty of tough times almost every year since then, currently as evening music that the wife and I can both agree on (when my tastes have really gone off the deep end and hers have considerably mellowed). Current faves: the previously unreleased "Here At The Western World" ("Knock twice, rap with your cane / Feels nice, you're out of the rain / We got your skinny girl / Here at the Western World"), "The Fez" ("Ain't never gonna do it without your fez on"), the amazing "Bad Sneakers" ("And I'm going insane / laughing at the frozen rain / And I'm so alone / Honey when they gonna send me home"), and "Any Major Dude" ("Any major dude with half a heart surely will tell you my friend / Any minor world that breaks apart falls together again"). Then again, "Do It Again" and "Reelin' In The Years" both sound as fantastic as ever, as does "My Old School," featuring some of the greatest guitar solos ever recorded by a future U.S. Department of Defense consultant. Also: love the inside gatefold photo of Becker & Fagen at their most vampiric.
GOOD DAN DISCOGRAPHY (with nutty Becker-Fagen commentary from where I don't know): http://www.broberg.pp.se/steely_dan_discographie.htm
---
MELEE TOUR (Melee is Ben Hall and Hans Buetow of Graveyards with Nate Wooley on trumpet)
10.18 columbus, oh
wsg/ lambsbread, keffer and friends
Cafe Bourbon Street
2216 Summit St
Columbus, OH
10.19 rochester, ny
wsg/ blood and bone orchestra, suicide revolutionary jazz band
A\V
8 Public Market (second floor)
Rochester NY
During evening hours, please use N.Union St. entrance.
10.20 boston, ma
melee + greg kelley wsg/ matt krefting, bhob rainey (solo saxophone)
The Nave Gallery
Clarendon Hill Presbyterian Church
155 Powderhouse Blvd.
Somerville, MA
10.21 northampton, ma
melee + greg kelley wsg/ sabir mateen trio feat. matthew heyner & ben
karetnick, paul flaherty trio feat. andy crespo and matt weston
Hampshire College @ Dining Commons 9pm $5 or free with Hampshire ID
10.23 philly, pa
wsg/ hzl
@ Nexus
137 N. Second Street
(north of Arch)
Philadelphia, PA
8:00pm sharp, $5
10.25 williamsburg, bklyn
wsg/ sextet:kevin uehlinger (electric piano), jessica pavone (viola),
sam hoyt (trumpet), mary Halvorson (guitar), keith witty (bass) and
jeff arnal (percussion)
733 Metropolitan Ave #2
Brooklyn, NY 11211
Suggested donation for the artists / BYOB
Subway: L to Graham Ave
733 is directly above the subway entrance, next to the bank
(or) G to Metropolitan Ave. Walk up the hill on Metropolitan, 733 is
on the left.
---
OCT 19 2006 (FIFTH DAY OF THE HAMMER)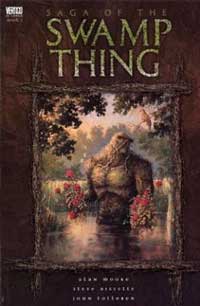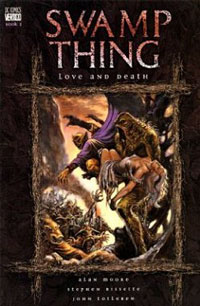 ALAN MOORE, STEVE BISSETTE, JOHN TOTLEBEN, SHAWN MCMANUS
Swamp Thing: Saga of the Swamp Thing (VERTIGO/ DC COMICS, 1987)
Swamp Thing: Love and Death (VERTIGO/DC COMICS, 1990)
It's true, Alan Moore comics really are that good. I've finally gotten around to reading some of his stuff. V For Vendetta first, and while I had trouble following the plot (mainly because I couldn't tell any of the corrupt cop characters apart from each other), I dug the writing and certainly admired the politics. After that I read The Watchmen, and wow. Yes, it is one of the best comics ever written. As soon as I finished it I read the whole thing again, just so I could really savor it. Next, a friend suggested that Moore's mid-1980s run on the classic DC title Swamp Thing might be even better, so he lent me the first two collections, and sweet jeez, it just might be. These collect the original DC issues #21-34 as well as Swamp Thing Annual #2. The various introductions by Moore, Ramsey Campbell, and Neil Gaiman all take care to point out is that this is not a superhero comic, this is a horror comic, and while elements of the former are there (such as the occasional clobberin'-time fist-fight, a cameo by the Justice League of America, more), they pale in comparison to all the elements of the latter, such as scary children in mental wards, festering corpses in business suits, and insane demons from hell that seem to pop up constantly. (How about that Monkey King?) I was reading this on the el train during rush hour in broad daylight and I was scared shitless. Of course the writing is great, but the art by Stephen Bissette and John Totleben is simply some of the greatest horror art I can think of since EC Comics. Not to mention their totally eco-psychedelic plant art, intricately entwining the creepiness, crawliness, and shadiness of the plant world ("The Green") with its beauty, tranquility, and openness. Plus, they can draw a super-hot Abigail Arcane! These last two talents are seen to greatest effect in "Rites of Spring" (Swamp Thing #34, appearing here in Vol. 2), a beautiful story about a plant making love with a woman psychoactively, by growing an hallucinogenic root for her to eat.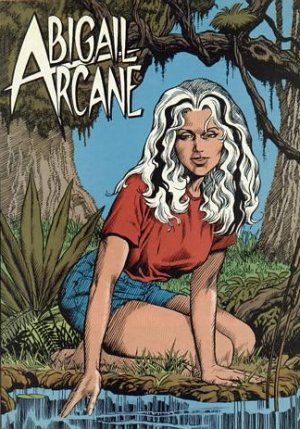 ---
Today is the fifth and last day of the hammer, and it does feel like some building & rebuilding has been going on. I think calling it "dailies" was a little ambitious, but we'll try to keep up. Many new and different Angus MacLise day-names to come, maybe even tomorrow.
---
OCT 21 2006 (DAY OF THE EGRET)
FREE YOURSELF FROM "FREE FOLK":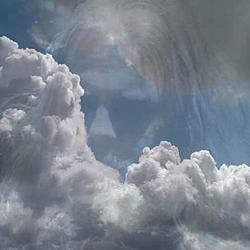 FLYING CANYON
s/t CD (SOFT ABUSE)
My very first thought was that the name Flying Canyon was sort of an obvious one for a self-proclaimed "California Doom Folk" group, but then I listened to their self-titled debut, and hey, if they make albums this good they can call themselves whatever they want. There's an ad for this in the new Arthur Mag, but shit, the band should be on the cover. Who are Flying Canyon? You may have heard of Glenn Donaldson, a member of the Jewelled Antler collective. He's in the band, doing his backup vocal and instrumental magic, and his de facto arranging and production is chilling, sparse, lovely, and aeons wide, but the main singer and songwriter here is a guy named Cayce Lindner. I had never heard of him before, but man, this guy is good. I practically hear a new psychedelic folk album every week, and I can't tell you how much Lindner's tunes immediately stand out from all that. The opener "In The Reflection" booms right out of the gate with a tape-slowed Crazy Horse backbeat, joined by mellow-fuzz bass guitar, over which spooked acoustic guitar, yearning falsetto hooks, and Linder's clear and strong verses start pouring like the slowest molasses, building into a chorus that I can already sing in my sleep. The California Doom tag certainly applies to track two "Down to Summer," because it sounds a lot like the sweet eerie folk songs that (former members of California Doom perpetrators the Manson Family) Brooks Poston and Little Paul performed in the documentary film Manson (1973). And hey, there's eight more songs here, for a short and sweet running time of 35 minutes, all great-sounding moody gems that get better with every listen.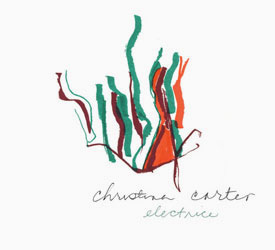 CHRISTINA CARTER
Electrice CD (KRANKY)
You know I always give records by Christina Carter and her long-running group Charalambides rave reviews, but this brand new CC solo album is truly something like a masterpiece. The recordings are from 2006, with the kind of careful arrangements, overdubs, and post-production effects that come from a fairly serious studio setting, and the result is four songs around ten minutes in length, all beautifully controlled sad glowing mini-epics that hover and radiate soft weird light. Track three "Yellow Pine" is especially zoned -- it doesn't so much 'play on my stereo' as 'pull me into its orbit.' Electrice is also making me realize something I always knew, that Christina creates completely new blues melodies with her singing. At least I think of it as the blues -- something in the lilt, in the way she might hit a two-note phrase over a skeletal drone, that reminds me of Robert Johnson's "hoo hoo," but from another century, another gender, a different chord structure, singing about a whole different hound on a whole different trail.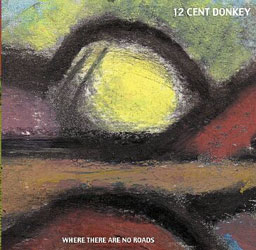 12 CENT DONKEY
Where There Are No Roads CD (GULCHER)
For top-notch improvised guitar atmospherica (yeah, I said it) don't miss this low-key album on Gulcher's Newline series by a group I'd never heard of. Apparently they're from Boston, and they are two guys, both spinning guitars and effects into some dense chilled-out note-clusters. Humid, swampy, sleepy, patient, and very low-key. Close listens do reveal deep tangles and thickets of fascinating notage, but in an average listening situation you might not notice anything happening at all until the third track "Under The Bridge" breaks out some very-Mazzacane 'fragile twin arpeggio' action. This section is what drew me in and got me to come back, and when I listened closer I realized how deep the whole thing was, especially the way it closes with an actual sung song, the foggy and loose ambient blues "To 7 Directions." More blues with a lower-case b, whether it's 12 Cent Donkey, Christina Carter, Flying Canyon, Wolf Eyes, Sic Alps, Alvarius B, Gal Costa, Can, Velvet Underground, The Stooges, The Ramones, Black Flag, Pandit Pran Nath, John Coltrane, or Bob Dylan, I'm telling you, I'm obsessed with the sound.
---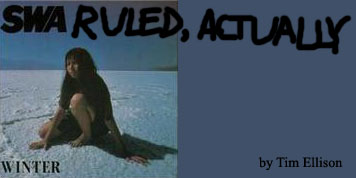 Hi, it's me, Tim Ellison. I asked Larry Fuzz-O Dolman if he wanted ta print this article I wrote on '70s U.S. psychedelia. I wrote it for another publication but they never printed it and so therefore no one ever got to read it because how could they read it if it never got printed? Larry said yes he would print it and it turns out that we are usin' it for the first installment of my new Blastitude column SWA Ruled, Actually.
People have probably always considered there to be a rift in the history of psychedelic music between the end of the '60s Zeitgeist and the re-emergence of the aesthetic after punk rock (both with retro/revivalist groups and neo-psychedelic stuffs). Naturally, though, psychedelic music didn't just disappear completely for a time in 1969 or so. A strange canon of North American records bridges the gap between the original and latter day psychedelic musics and allows you to look at the aesthetic as more of a cultural continuum over this time.
Given that psychedelic rock was not a popular American genre of its own in the '70s, it's interesting how various groups scattered around the U.S. and Canada throughout the decade nevertheless seem to constitute some kind of core '70s psychedelic aesthetic. A self-titled album by an Indiana band called Zerfas from 1973 perhaps provides an early example of music that is primarily psychedelic in orientation, but removed enough temporally from '60s psych to seem unique.
Zerfas certainly seem to have been influenced by '60s psych. Their song "I Don't Understand" is an absolutely classic example of the segmented psychedelic song with juxtaposed sections of varying instrumentation and tempos (including, in this case, a gorgeous Badfinger-like chorus). "The Sweetest Part" is a very righteous, accurate embodiment of late '60s San Francisco sound, beginning with the humorous couplet, "Think of all the good things that happen every day/Wake up in the morning; find you haven't been blown away."
Zerfas were not just some band from the sticks who were lost behind the times, though. Their album makes a case for itself as convincingly current (ca. 1973) rock, but of a paradigmatically psychedelic nature. The cool synthesizer solos on their track "Stoney Wellitz," for example, have much more to do with a '70s aesthetic. Their greatest track, "I Need It Higher" (a classic of this micro-genre), is not so far removed stylistically from, say, the group America, but with elements of beauty (the piano part, the compositional sophistication) and sinister-isms (the wah-wah organ solo) that have much more to do with an entrenchment in psychedelia.
Like a number of other psychedelic records from the '70s, the level of sophistication on the Zerfas album in the playing, arrangements, and production quality is quite remarkable for some band from Middle America recording an album on their own. If there had been some sort of continued psychedelic movement and a market for music like this, Zerfas would have been viable as a major label act.
Slightly less viable was a Canadian record (also self-titled) from roughly the same time by a group called the Brazda Brothers, led by two Eastern European immigrant siblings. The Brazdas sing with fairly heavy accents in what sometimes borders on a pidgin English, but as with lots of psychedelic music from around the world in the '60s, this element can add to the surrealistic quality of the record. Perhaps primarily a folk-rock album, there are, strangely enough, leftover '60s garage rock elements here and there. Their most psychedelic track, "Gemini," is an uptempo minor key number with reverb-y organ and fuzz and wah-wah guitar that sounds not unlike some classic Turkish psych. The fact that theirs is, stylistically, a sort of lost music makes their folk-rock stuff at its sweetest all the more haunting. The album is very solid on the whole.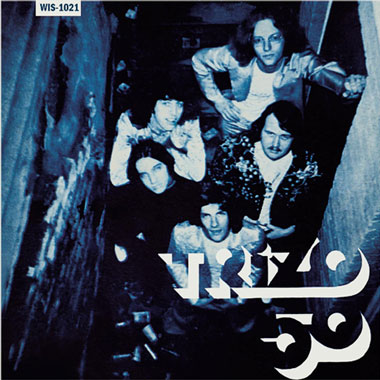 Another group from the early/mid-'70s that remains fairly *unheralded* is the Missouri group Trizo 50, who also released a self-titled album on a small label. The German label World in Sound is currently in the process of releasing a substantial amount of the group's home-recorded music in two volumes, the second of which will hopefully be out any time now. The first volume (already released) features a reproduction of the band's album cover, but is, in fact, not the same group of tracks as on the original LP.
Trizo 50 evolved out of a group called Phantasia, who also released a couple of records in the early '70s. Phantasia's music was very sophisticated in the psychedelic vein R. Meltzer described as "academic beauty": a kind of heavily Romantic, poeticized music that was often heavy and downcast. Phantasia songwriters John DePugh and Bob Walkenhorst were, at one point, close to signing a contract to write songs for Richard Harris of "Macarthur Park" fame!
While some remnants of this style can be heard on the first volume of Trizo 50 recordings released by World in Sound (including the gorgeous "Hollyhocks"), those who know Phantasia's music through reissues of their records will be quite surprised by what else Trizo 50 has in store. Influenced by T. Rex and Bowie (both of whom they covered live), Trizo 50 wore glam outfits and were definitely interested in the return to the earlier spirit of rock and roll. While tracks like "Rock Me, Roxie" and "Ride Me" sound like a type of bubblegum glam, however, "Why Do You Do That to Me" is full-on Nuggets '60s garage with gorgeous background vocals (staggered entries like the Beatles doing "Twist and Shout"). "Naughty and Nice" is a minor key, Gothic garage psych gem that is a total of one minute and thirty-nine seconds in length. What in the world were these guys doing playing music like this in 1974?
Glam, of course, is not antithetical to psychedelia. T. Rex and Bowie were themselves coming out of psychedelic music. As far as American groups go, the great Florida band White Witch's first album from 1972 is some kind of psychedelic prog/glam nexus point. "Graveyard," seemingly Trizo 50's greatest song, is a kind of wistful mid-seventies soft psych epic that transcends their earlier Phantasia-era style. An almost five minute long, beautifully orchestrated thing, "Graveyard" is certainly a contender for the most gorgeous song on all of these records.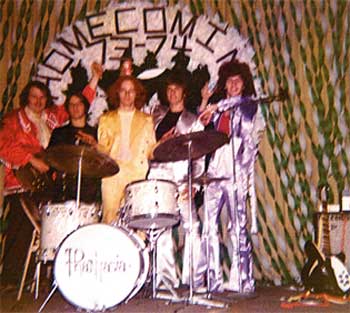 TRIZO 50 in their earlier incarnation as PHANTASIA
The true master of brilliant U.S. '70s soft psych, Michael Angelo, was also from Missouri (Kansas City). The songs on his self-titled album from 1977 (plus other recordings from the same period released later on) occasionally sound a bit like Wings-style space pop rock and even Raspberries-era Eric Carmen piano balladry. His songwriting was genuinely at the level of these writers and the songs on his records just continually hit one nail after another on the head. Angelo also had a really good voice and an impressive scope of musicianship, playing all of the instruments but drums himself and with some real chops as a pianist and lead guitarist. His Gothic, minor key, nine-eight ballad "Field of Lonely Eyes" suggests a scope of psychedelic songwriting perhaps comparable to that of Sean Bonniwell of the Music Machine (as in, for example, the Music Machine ballad "Discrepancy").
"Oceans of Fantasy" (which, like Trizo 50's "Graveyard," was included on the U.S. volume of the Love, Peace and Poetry series and which is another contender for most beautiful song on all of these records) is like the Love Boat theme re-imagined as a psychedelic power pop ballad. Angelo's original, self-titled album is supplemented by an LP released a few years ago on the Void label entitled A Sorcerer's Dream, which features a side of eight tracks presumably from the same time frame as the album (though probably from another album project that was never completed—the songs are too good to have been outtakes!) and a side of tracks in a somewhat different style recorded in the eighties and nineties.
Michael Angelo is commonly referred to as "Michaelangelo," by the way, and as such is one of the numerous one-named stars in the world of rare, one man psychedelic LPs, along with such figures as Darius and Marcus. Marcus was a guy from Kentucky who released an album in 1979 entitled From the House of Trax. As with Michael Angelo, this is firmly '70s psych—nothing retro at all about the sound (solid state gutar amps, synthesizers, etc.) The album is just paradigmatically psychedelic from the get-go, with spacey keyboards, lots of phase shifting, etc. Marcus' lyrics are a mixture of spiritualism, science fiction, psychology, concern for the foibles of mankind, and bizarre-o psychedelic silliness like the following:
It all started with a piece of light
So small it could never be seen
It turned into a universe
In the window of a dream
It amplified my mind
It set me free to play
I turned into a superstar
And my mind has run away
There is a sense of Gothic drama to much of the album and Marcus is seen in photos wearing all black with a cross around his neck and carrying a sword! (In other photos, he wears a white robe and carries a staff.) Though his songwriting and singing are not as good as Michael Angelo's, this is another album with quite nice, adept instrumental accompaniment. Part of the appeal of some of these records, really, is that they are period sounds done very well. The fact that they were produced on a D.I.Y. basis makes them really impressive and charming just on a human level.

MARCUS: The eternal interplay between the dark and the light, Kentucky style.
New Englander Bobb Trimble's two LP records are from slightly beyond the time frame of this article (early '80s), but very definitely of this same genre: a then-contemporary American psychedelic folk/pop-rock with modern production and instrumentation. Bobb possesses a beautiful "elfin" voice. A review of his second LP, Harvest of Dreams, on the Lama Reviews psychedelic music web site states that Bobb's is "as beautiful a male singing voice as there is in rock and roll."
If Bobb's songwriting is not always as dynamic as Michael Angelo's, it perhaps nevertheless reaches greater heights, as in the almost unbelievably beautiful six minutes of "Premonitions." (The Lama reviewer calls "Premonitions" "the most exhilarating musical expression of love I've yet heard.") Bobb's songs are impassioned, troubled, but filled with light and beauty. Like Michael Angelo, Bobb performed most of the instrumental parts on his two LPs himself, and the accomplished nature of the result is, once again, remarkable.
A CD collection entitled Jupiter Transmission, released in 1995 on the Parallel World label, collected most of the music from Bobb's two albums and an LP of unreleased tracks (Life Beyond the Doghouse) was released in 2002 on the Danish Orpheus label. The latter record features a couple of tracks from an apparent Jesus freak period. Even here, though, Bobb is transcendent, especially on the almost nine minute epic "Blood of the Lamb." (Surely, this is some of the weirdest "Christian psych" ever. Is there even any '80s Christian psych other than Bobb?) Life Beyond the Doghouse also features some tracks Bobb recorded with a teenage backing band that are much more ramshackle and goofy.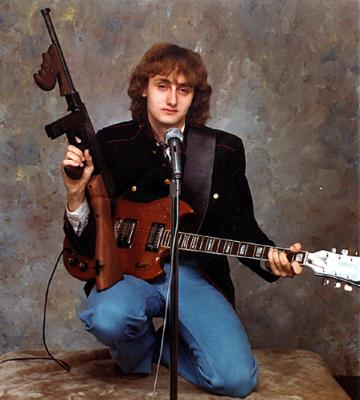 BOBB TRIMBLE: Gangsta shit.
One last record of this genre (super psychedelic '70s U.S. pop!) that should be mentioned is a late seventies album by Rick Saucedo entitled Heaven Was Blue. Though I have not heard this whole album, I have heard the eighteen-plus minute title track suite that took up one side of the original record and it is a truly sweet bit of over-the-top psychedelic song composition. The playing is a lot more amateurish than with the Angelo, Marcus, and Trimble records, but the compositional inspiration is high and the track is very charming. Saucedo was (and apparently still is) an Illinois-based Elvis impersonator, but sings this psychedelic music in a high, twee voice! Saucedo currently maintains a web site with numerous Elvis impersonation CDs available via mail order as well as a CD pressing of this, his lost '70s psychedelic classic!
Though they are somewhat less psychedelic in orientation, albums by the Milwaukee group Creme Soda and the Los Angeles group Clap are more interesting bridges between the '60s and the later explicit revival of '60s aesthetics. As rock critic Greg Shaw noted in the original liner notes to their 1975 Tricky Zingers LP, Creme Soda made it seem like the whole phenomenon of American "garage bands" had never died out. With a mixture of simple R&R band arrangements and an eclectic stylistic range, Tricky Zingers is like taking a pre-psychedelic, 1966 sense of rock and roll as an expanding form and transplanting it into the middle of the '70s. Though they had numerous musical directions, there is a simple, somewhat careless, fun-spirited aspect to the group that is at the core of the "garage" aesthetic. When Shaw made the claim in the liner notes that Creme Soda were "the freshest new sound of 1975," it is surely to this that he was referring.
The album has folk-rock elements that may have been based somewhat on '60s music ("Give It up (Man)" is achingly beautiful San Francisco psych style melodicisim), and they cover a Yardbirds song, but there is plenty to this album that is just not germane to the "garage band" style at all. "Keep It Heavy" is some kind of crazy (and beautiful) power pop thing with a Latin element, while "Deep in a Dream" builds a kind of clever, good-timey song out of goofy, harmonized Garcia/Allmans-type licks. Two tracks, a screaming rockabilly number called "(I'm) Chewin' Gum" and a blues harp and guitar number called "And That Is That" (also somehow evocative of the '50s) suggest a band that was looking at rock and roll history as something that was ALL ONE. If there is a strong element of the '60s in much of the album, it is not in the context of strict retro-revivalism.
If the early '70s L.A. group Clap had been more successful, they might be seen as something more comparable to, say, the early Flamin' Groovies than as…well…a garage band. But "garage band" they nevertheless appear to have been and, strangely enough, they not only act like they are the Chocolate Watchband themselves on their 1973 album Have You Reached Yet, but pull it off like you would not believe! Clap, however, do not come off as a retro group either. Like Creme Soda, Clap look very much like '70s dudes on their album cover (though an online anecdote about the group by the '70s L.A. fanzine writer Phast Phreddie mentions a show where the singer was wearing a Nehru jacket).
Like the Chocolate Watchband, Clap were musically based on the Rolling Stones, but now it's 1973 and their great tune "My Imagination" is not derived from '66-era Stones, but "Rocks Off" off of Exile on Main Street. The gorgeous title track from their album has a bit of a "Street Fighting Man" feel, but imagine Chocolate Watchband singer Dave Aguilar, at the height of his powers, doing something over this type of music.
There is, of course, a distinction to be made between "garage" and "basement" groups. As far as homegrown '70s psychedelic music goes, heavier and louder bands fall into the "basement" category. (Perhaps these groups' volume was muffled more in basements, so neighbors would not complain as much.) A long time classic of the '70s basement genre is the Youngstown, Ohio group Stone Harbour's Emerges album.
Just two guys, Stone Harbour may well have recorded their album in the basement as well. Their sectional epic "You'll Be a Star" was crafted very primitively through overdubs on some tape deck, with parts sometimes going out of synch with one another (suggesting that they were perhaps having trouble playing along with the tape). Crude panning effects, use of synthesizer (ridiculous portamento on "Ride"), and overdubbed crowd noise (crowds of people cheerin' 'em on!) add to the fun.
Not exactly sure how their Uriah Heep (thanked on the album's back cover) influence operates, but their song "Rock & Roll Puzzle" sounds like '68-'69 crude, heavy garage psych with lots of added synthesizer noise. They also employ some '60s garage organ. As a working unit, the duo are quite charming, with instrumentalist Ric Ballas playing all of the guitars, bass, and keyboards and Dave McCarty playing drums and singing lead. The two of them seem to have written all of the material together.
A record of a fairly similar nature—in fact, recorded by just two guys (this time from Baltimore)—is the recently reissued 1975 LP Jungle Rot by George Brigman. Like the Stone Harbour album, Jungle Rot has a very primitive production quality (and the same issues at times with players seemingly struggling to keep in time with the music on the tape while doing overdubs). More "basement" sounds, many of Brigman's songs feature loud, heavy fuzztone rhythm guitar that, coupled with the extremely badass vocal style, is evocative of the Stooges. (The Stooges, of course, were originally known as the Psychedelic Stooges. Brigman has a psychedelic panning guitar solo in his song "I Feel Alright" and uses phase shifting on some of the rhythm guitar, achieving a proto-Chrome sound.)
A really good guitar record, Jungle Rot also features contrasting material with clean rhythm guitar that is sometimes blues based and sometimes a little bit Velvet Underground-like. (Velvet Underground and blues are, of course, not antithetical either. The V.U. were influenced by Bo Diddley and used to play "Green Onions" live.) The album features a pleasant mid-tempo instrumental and a ballad entitled "Worrying" that even features a major seventh chord!
The St. Louis group Screamin' Mee-Mees (another duo) released an EP entitled Live from the Basement in 1977, but actually sounded more like a "garage band." In fact, songs on this EP like "Hot Sody" and "Struckout" sound distinctly like '65-'66-era garage rock of the particularly shambolic and wacky variety. As with the association of Creme Soda and Clap with "garage rock," this may very well have been at least partly unintentional on the Screamin' Mee-Mees' part. They perhaps just felt that they were playing rock and roll.
The humor in the Mee-Mees gives them the sense of belonging to an American proto-punk genre (Live from the Basement was actually recorded in 1975-76) that includes a number of other psychedelic-oriented groups. (The Mee-Mees themselves proved to have more explicit psychedelic elements on later recordings.) One of the greatest amongst these was the Sacramento group Twinkeyz. Compared to a psychedelic punk band like the better-known Chrome, Twinkeyz had a similar heavy metalloid (plus synthesizer effects) punk sound, but with a better singer, clearer vocals, and wittier lyrics. They also had an outstanding lead guitarist in Tom Darling, whose fuzz and delay leads go throughout Twinkeyz songs and are both more ferocious and wackier than Chrome. Twinkeyz seemed to come more from the tradition of psychedelic music itself, too, as one can hear with their "jaunty" song "E.S.P."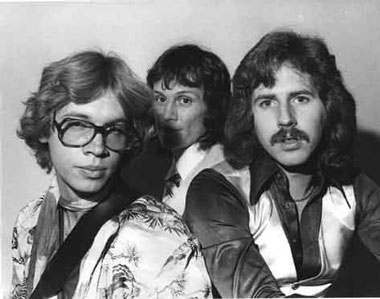 THE TWINKEYZ
Another psychedelic proto-punk band of note, of course, was the Oklahoma group Debris, with their mid-'70s cult LP Static Disposal. Debris had somewhat of a post-Roxy Music sound (saxophone and synthesizer noise), suggesting glam rock once again as something congruent with psychedelia. Debris' songs are sometimes comparable to the experimental art metal of MX-80 Sound, but other times based more on grunge rhythm guitar (having its basis, of course, in a psychedelic group like Blue Cheer), with spacey riffing and soloing. Psychedelic-connoting effects such as fuzz, phasing, and even what sounds like Echoplex (the latter being a big Syd Barrett guitar playing allusion) "add to the vibe." "Boyfriend" may have been Debris' greatest track, with ridiculously Echoplexed rhythm guitar and a far out, free form solo.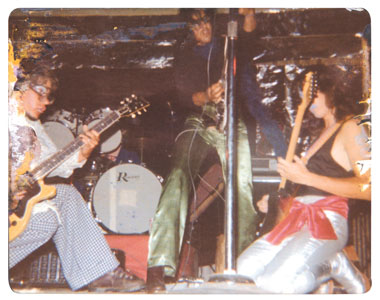 Ladies and gentlemen, VICTORIA VEIN & THE THUNDERPUNKS, from 1974. This band evolved into the legendary Debris.....
Most extreme of all is the recent two CD anthology of recordings from 1975-85 by Pennsylvanian Todd Tamanend Clark entitled Nova Psychedelia. Clark's is quite possibly the most psychedelic music ever created: sectional, juxtapositional song structures like the wackiest of '60s psych, but far more extreme and compositionally sophisticated, getting into the six, seven, eight, and up to fourteen minute range on tracks entitled "Origin," "Phosphorescence Is the Chamber," "Brain and Spinal Column (Including Animalism)," and "The Grim Rider." Over beautiful effects-processed (phase shifting, Echoplex) guitars, heavy fuzztone guitars, synthesizers, Theremin (lots of Theremin), '60s garage organ, etc., Clark does Jim Morrison, "Horse Latitudes"/"Celebration of the Lizard" style recitations on practically every track!
Nova Psychedelia begins with 1975-era material originally released on one 45 and an eight-track tape, followed by the entirety of Todd's band the Eyes' 1977 LP record New Gods: Aardvark through Zymurgy. The remainder of the set consists of everything from two more LPs and two more singles. Todd's 1979 LP We're Not Safe is perhaps somewhat reminiscent of the English band Pink Fairies (if they had been demented enough to do a version of "I Had Too Much to Dream (Last Night)" with gnarly Ted Nugent-style lead guitar and mellotron or to write a fourteen minute long, through-composed track!). The early '80s LP Into the Vision is more of a solo affair that is seemingly pretty top drawer among obscure, psychedelic-oriented "minimal synth" records (along with Billy Synth's Music Is Forever EP, Dr. Mix and the Remix's Wall of Sound album, Rescue 1's Movie Viewers EP, etc.!).
In the late '70s and early '80s, of course, the explicit '60s garage rock revival and Paisley Underground occurred, and psychedelic aesthetics have persisted in American indie rock (formerly known as "college radio music") since then. Whereas psychedelic-oriented punk (or, perhaps more accurately, psychedelic-oriented post-punk) and "basement" psych heaviness have been particularly well represented in college radio music/indie rock over the last couple of decades, a strain such as the "'70s garage rock" of Creme Soda and Clap seems to have been more of a momentary anomaly. If there is a greater lost music discussed in this article, however, it is seemingly the ambitious '70s psychedelic pop of Zerfas, Trizo 50, Michael Angelo, Bobb Trimble, etc. Good examples of this form persisting into the '80s and falling outside of the post-punk framework of college radio music/indie rock would be very interesting to hear.
(Special thanks to Karl Ikola, Jon Behar, Jack Dee, Bob DePugh, and Wolf.)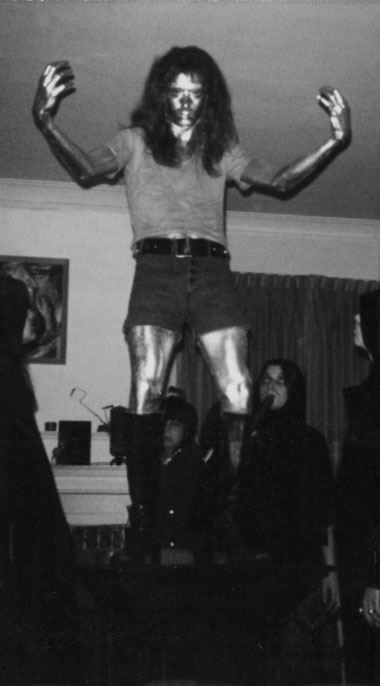 The one and only TODD TAMANEND CLARK bids you a silvery adieu....
---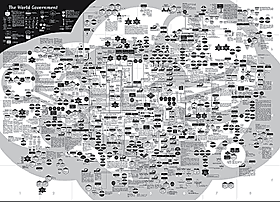 "THE WORLD GOVERNMENT" MAP (.pdf)
By a mysterious organization called Tangential University. They may only be mysterious to me because I can't read the French that their website is in, but the many downloadable .pdf maps they have up there will blow minds in any language. Here's a much-abbreviated 'flash' version of the world government map that focuses on the Carlyle Group, though you will have to overlook some 'dated' 9/11 conspiracy angling -- because as that Alexander Cockburn piece argues, why go after books about pet goats and phantom missiles fired at the Pentagon when something like the Carlyle Group has been operating in the open for years?
---
OCT 23 2006 (DAY OF THE BRUISE)
Ha ha, "the bruise," so that's what MacLise meant by "the fall".....Wounded Dave over at Wounded Galaxy has pointed out a pretty amazing Anthony Braxton quote from Valerie Wilmer's classic 1977 book As Serious As Your Life. Check it out here (he quotes it from memory and makes it a little more amazing than it actually was, but that's still really close to what Braxton actually said, like 28 years before he heard Wolf Eyes -- no wonder he was stoked!) ....... in other blog news, Jay Hinman is back after a very short break, with a little something called Detailed Twang .....Wow, I just made the same two blog recommendations that Rettman made a couple days ago in 200LBU .....what an original thinker I am, so original that I'll go ahead and also recommend The Zap Gun (just like Hinman already did a couple days ago in Twang), the web version of an upcoming print zine by Ryan Wells and Scott Soriano (of S-S Records and the Crud Crud blog).
---
OCT 25 2006 (CALL OF THE SWAN)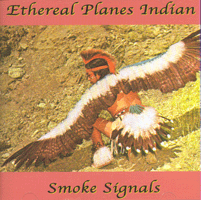 ETHEREAL PLAINS INDIAN
Smoke Signals CD (TWILIGHT FLIGHT SOUND)
Here's a one-man operation from deep Texas that jumps out of the glut, using a lot of familiar elements (drones, psych, folk, bells, overdubs, guitar, etc.) to make many colors. Definite 'post-punk ethno-instro-drone' thing going on, but what makes it new is that it's not 'dark' in the slightest -- in fact, it has a sunny and wide-eyed feel to it, and the ace-in-the-hole is a strange psych-pop songwriting aspect that proudly surfaces a couple times, as on the title track, and the great descending, winding, melodic "One Shade Darker." Other dronier instrumentals actually sound like Native American Indian music, as the cover would suggest, but also sound like New American psych rock that you can dance to. Ethereal Plains Indian is the solo guise of one B.C. Smith, who has been a part of the Austin, TX psych scene for awhile, playing with groups like The Iron Kite, The Friday Group, and The Primordial Undermind, and also now running the Twilight Flight Sound label.
---
ETHEREAL PLAINS INDIAN / VENISON WHIRLED
EAST COAST TOUR 2006 (I just found out, still a few shows left)
10/14/06 Houston, TX.@ Super Happy Funland 2610 Ashland St.
w/Rotten Piece and Concrete Violin
10/16/06 Nashville, TN.@ Ruby Green 514 5th Ave. South
10/18/06 Knoxville, TN.@ The Pilot Light 106 E. Jackson Ave.
10/19/06 Asheville, NC. @ Bobo Gallery 22 Lexington Ave.
10/20/06 Chapel Hill, NC. @ The Night Light 405 1/2 W. Rosemary St.
w/MC Tracheotomy
10/21/06 Philadelphia, PA @ TBA Need help!!!
10/23/06 Brooklyn, NY. @ Goodbye Blue Monday 1087 Broadway w/ Small Sails
10/25/06 Boston, MA. @ TBA Need help!!!
10/26/06 Portland, ME. @ Strange Maine 578 Congress St.
10/27/06 Easthampton, MA. @ Flywheel 2 Holyoke St. w/ Erik Amlee
10/28/06 Rochester, NY. @ A/V Room 8 Public Market (second floor) w/Pengo
10/29/06 Lexington, KY. @ The Frowny Bear 208 Forest Park w/ Caves and ?
10/31/06 Denton, TX. @ House of Tinnitus 628 Lakey St. Dead Echoes w/Zanzibar Snails, OVEO, and S.D.S.
---
OCT 26 2006 (DAY OF ARCANE LIGHT)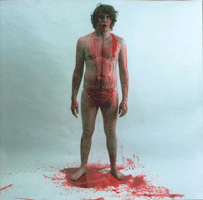 JAY REATARD
Blood Visions CD (IN THE RED)
Just for the record, I really don't listen to current garage-punk by anybody, even the people who are really good that I really should listen to -- it's a scene I just don't know much about (I do own one issue of Horizontal Action but the only article in it I've ever 'read' is the, ahem, Krystal Steal cover story). I have listened to this CD though, and it hath knocked me on my ass. 15 songs that fly by in less than 30 minutes, manic wire-taut freak-out songs of love and hate spat out in an improbably melodic Brit-punk accent. It's far from an exact match, but something about these hyper-hooks keeps making me think of Sparks, another American artist that sounded British. Of course, the Sparks were recording in Britain with British musicians -- Reatard is just bustin em out in Memphis, Tennessee, on this album playing everything by himself, which is hard to believe, as fast and sharp as these songs are.
---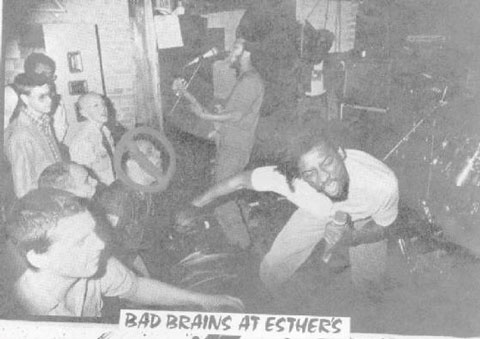 Yeah, I saw that American Hardcore movie tonight. I was annoyed by the typical (post-VH1??) indie music documentary style in which no live footage, no matter how amazing, can be played for more than 5 seconds before another talking head takes back over, but at least the heads are a bunch of living legends, who have great stories, funny jokes, and generally seem like down-to-earth people. High points for me were of course the Bad Brains live footage -- they sounded amazing through those Landmark's Century Center theater speakers, sheer sonic live-band power that just doesn't come across on YouTube, though H.R. channeling angels and demons at play certainly does, in any medium (and he was more on-point than I expected during the interviews) . . . what else? lots of stuff . . . YDI footage . . . DYS footage . . . Necros footage . . . old interview with Agnostic Front . . . old interview with Al Barile . . . Jack Grisham's lisp (and good pipe bomb story involving The Middle Class) . . . old interview with Gang Green, discussing schoolyard graffiti oneupsmanship . . . holy shit, when Harley Flanagan describes the Bad Brains' "Big Takeover" intro, how it builds and then explodes, he's describing what's awesome about hundreds of hardcore songs . . . Mike Watt driving us past the low-rent streetcorner where the first Minutemen show was . . . also describing what their style was a reaction to, "Pete Frampton in a kimono" . . . . the funny SSD reunion, when Springa shows up with their first-ever set list . . . seeing Mugger himself confirm the rumors of his "independentally wealthy" status . . . . seeing Kira speak, she's cute and kinda intense . . . Rollins's story about buying food on an SST salary . . . . . MacKaye's story about figuring out how to make sleeves for the first Teen Idles single . . . lotsa great stuff, no matter how you wanna criticize it . . . there's plenty of ways I could, and the book too, but I'm still glad it got written and there's nothing wrong with the movie version that a nice, oh, 10-volume DVD version couldn't fix. First off, I would have every live snippet replaced by at least one complete song. I sat through all the end credits, mainly because it was the first time in the movie that a complete song was played -- two in fact, something I think by Black Flag w/Morris, and then Flipper "Ha Ha Ha," which sounded awesome. The Sex Bomb Baby comp is actually the first record I pulled out when I got home.
---
TODAY'S OTHER BEST ALBUMS
Sandy Bull Still Valentine's Day, 1969 (extremely heavy)
Sonic Youth NYC Ghosts & Flowers (underrated album)
Sergius Golowin Lord Krishna von Goloka (simply one of my favorite albums of all time -- impossible to write about)
Sic Alps Pleasures and Treasures (extremely heavy)
---
OCT 27 2006 (THE LONG SLEEP)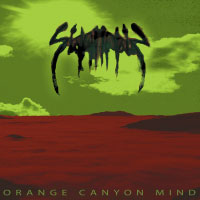 SKULLFLOWER
Orange Canyon Mind CD (CRUCIAL BLAST, 2005)
Orange mind, definitely. Canyon, sure -- but although this super-thick super-sick droned-out rock music may reverberate like it's coming from a canyon, it's the high end that seems strangely emphasized, with seemingly dozens of guitars conjuring up a frothy orange-treble electro-fizz syrup that yet more guitars can worm their way through with slowed-down heavy rock riffs. And believe me, the cover art really gets the colors right. It was all pretty confusing, but I got some insight when, about the same time as this promo copy of Orange Canyon Mind magically appeared from deep inside a dusty pile of padded mailers and promotional crap, I happened to pull out a back issue of The Wire (#249, November 2004) for the Wolf Eyes cover story, and while inside came across an article on Matthew Bower, the founding (and only constant) member of Skullflower. The article is by David Keenan -- him again! -- and once again I'm compelled to quote him at length, or at least quote him quoting Bower: "'I wanted it to feel like drowning in a sea of nectar, to push something poppy somewhere else with this maximalist overload sound, yet all made up of sweetness.'" He's describing a different project here, Sunroof!, but it strikes me as a good description of Orange Canyon Mind as well, except that the sweetness is starting to fester and rot and compost into something thick and humid. Which is a nice place to bring up the next secret ingredient pulsing deep within this stuff, the seed inside the humus if you will, identifed when Keenan quotes Bower thus: "'Hawkwind were the first group to really inspire me. In their long instrumental passages they aren't counting bars, they're within the music but they aren't improvising per se. They have a riff structure, but they're also making it up as they go along, messing with the top layer of interplay and how the riff changes." This is a great thing about Hawkwind's music that I haven't heard anyone else describe so plainly, and it's definitely going on here....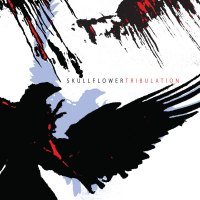 SKULLFLOWER
Tribulation CD (CRUCIAL BLAST, 2006)
When it takes me over a year to review a new release by an artist, there's often a newer release already out by the same artist. I've been learning that a lot lately, and here we go again. Tribulation is the followup to last year's massive Skullflower album Orange Canyon Mind, and it is even more massive, with less explicit post-Hawkwind dream-riffage and much more low end, more of a full-circle dive back into Bower's power electronics roots. Seriously, this is brutal stuff -- the album title does not seem chosen lightly. Most of the tracks have no riffs at all, just oceans of howling power drone piled on top of each other. All tracks stop suddenly and cut immediately into the next maelstrom, so listening on multidisc shuffle has an actual WRENCHING effect, the track stopping so suddenly into silence that I am yanked out of a deep immersion that I had no idea I was completely in. Riffs do emerge, especially late in the album, as on "Dwarf Thunderbolt," which has heavy slowed-down doom themes reverberating out of its overdub oceans, riffs which eventually become beautiful and church-like. But that's a very brief respite, if you can even call it that. Again, the album title does not seem chosen lightly.
HAWKWIND
Stasis: The U.A. Years 1971-1975 (ONE WAY)
Yeah, because of Skullflower's Orange Canyon Mind and that Bower article in The Wire I pulled all my Hawkwind records out. It's been a couple years, y'know? And surprisingly, this "rare singles, live tracks & different mixes" CD that was put out in 1990 is the one I always end up listening to the most. Now we all know that this crazed cabal could play amazing 'side-long' jams, but they really had a lot of great short(er) tunes too, and this album has a great concentration of those. You've got some expected classics, most notably "Psychedelic Warlords," "You'd Better Believe It," "Space Is Deep," and the always-astounding "Silver Machine," but also lotsa insurrectionary/weird nuggets like "Urban Guerilla" and "Brainbox Pollution," all in one place. It's just a fun album. (AND CHECK THIS OUT HAWKWIND HEADS, GREAT ARTICLE AND BRILLIANT HTML DESIGN!)
---
MORE HEAVIES
Pandit Pran Nath (Yaman Kalyan, Punjabi Burva) (Shandar LP, 1972) Awesome vocal crawl through all the tones within the sparsest of scalar phrases -- yeah, like I understand the universes within this music. This is a CDR version burned from the SLSK archives of the CMS ("Chicago Medical Society"). Click here for a recent essay by Henry Flynt called "On Pandit Pran Nath (1918-1996)," though I must warn you, enter henryflynt.org at your own risk!
Zusaan Kali Fasteau & Donald Rafael Garrett Memoirs of a Dream 2CD (Flying Note) Two concerts, one from Leiden, Holland (1975) and one from Ankara, Turkey (1977). This is more prime Sea Ensemble music, released on Kali Fasteau's own label. Not sure why she didn't bill this as Sea Ensemble, because the, er, lineup is the same. Regardless, nothing but great total improvisational mind-dive music here, on the double bass, the piano, all manner of winds, horns, flutes, and percussion, this is the unstoppable space-alien, whale-noise, coral-reef type shit. Also great loving essay by Fasteau about her man Garrett. If Germany's Anima-Sound was "the original Nautical Almanac," then Sea Ensemble might just be "the original MV&EE Medicine Show." There is also the slightest chance I don't know what I'm talking about.
Niagara Falls Zwei CD (Honeymoon Music) These folks are from Philadelphia, where they've got their own little universe of improv-psych space-folk type acts. (See the excellent Honeymoon Music Compilation CD release for many examples.) Niagara Falls take some of the fallout from the misterioso northeastern NNCK approach and give it their own (maybe slightly gentler) sub-regional spin. This Niagara Falls CD is a lovely looking and sounding object. The jams tend to be long, sparse, hushed, and eerily pretty, but they are also willing to quicken the pulse every now and then, sometimes even breaking out into the open and looking around, moaning and groaning a little bit. Good stuff.
Larry Young Lawrence of Newark LP (Perception) Whoah, I had forgotten how awesome this was....
---
OCT 28 2006 (ELEVENTH OCEAN)
LIVE 10/28/06 ON WBLSTD (66.7 FM CHICAGO)
Monoshock "Model Citizen (Nitroglycerine)" (S-S Records)
The C*nts "Strong" (Disturbing Records)
The Punks "Fuck You, Man" (5RC)
Peeesseye "oo-ee-oo" (Evolving Ear)
Wooden Wand & The Vanishing Voice "Bloated Moray Elk" (Three Lobed)
John Wiese "[Black Magic Pond track 1]" (Blossoming Noise)
Eastern Fox Squirrels "Don't Go Out Into The Wood At Night" (Last Visible Dog)
Sic Alps "Surgeon and the Slave" (Animal Disguise)
Ex-Cocaine "Klondike" (Killer Tree)
Sic Alps "E.R.Q." (Animal Disguise)
Steely Dan "Here At The Western World" (United Artists)
Miminokoto "Mezame" (Last Visible Dog)
Mouthus "When We Were Graves" (Three Lobed)
Viki "Unspoken Truth" (Animal Disguise)
Kelan Phil Cohran & Legacy "The Dogon" (Zulu Production)
Loren Connors "Outside My Window" (Barge Recordings)
Animal Hospital "Late Summertime" (Barge Recordings)
Circle "No Battle, No Fire" (Barge Recordings)
AND HERE'S A HOLIDAY BLAST FROM THE PLAST, A PLAYLIST FROM HALLOWEEN DAY 2002, LIVE 6AM-8AM ON WHPK 88.5 FM CHICAGO (I TRIED TO PLAY SCARY MUSIC)
Sightings "Chili Dog" (Psycho-Path)
Black Sabbath "Black Sabbath" (Warner Bros.)
Jandek "First You Think Your Fortune's Lovely" (Corwood Industries)
The Shaggs "It's Halloween" (Rounder)
Immortal "Withstand The Fall Of Time" (Osmose)
Alice Cooper "Devil's Food" (Atlantic)
Alice Cooper "The Black Widow" (Atlantic)
The Menstruation Sisters "Silver Spring" (Menlo Park)
Monotrona "Ah, Enemy" (Menlo Park)
The Sonics "The Witch" (First American)
The Sonics "Psycho" (First American)
Black Dice "Big Drop" (DFA)
Wolf Eyes "Half Animal, Half Insane" (live on WCBN 2/8/2000) (Public Eyesore)
45 Grave "La Tomba" (Enigma)
Emperor "Into The Infinity Of Thoughts" (Candlelight)
Magma "De Futura" (Tomato)
---
OCT 30 2006 (ALL BATTLES)

Been listening to the Mudboy This Is Folk Music CD again lately, Last Visible Dog edition, though the previous (simultaneous?) CDR edition on Breaking World is pictured. A seriously fine piece of work, and a bit underrated as far as I can tell. To recap, he's a guy from (I think) Providence, RI who plays classic church-style organ all by his lonesome, and it can indeed take on a pretty holy glow in an extended prog/kraut kind of way, though heavily informed by the more hellish noise and industrial textures you all know and love. He's going on a big European tour in a couple days and here are the dates:
MUDBOY EUROPEAN TOUR: ESCAPE VELOCITY
NOVEMBER+DECEMBER 2006
Friday November 3- Antwerp, Belgium Freaksendfuture!
Saturday November 4- Brussles, 4 rue Verstraeten, Auderghem
Show at 5PM w. Benjamin Franklin
Sunday November 5- Amsterdam, Holland @ Occii
w/ USAisamonster and Animental
Monday November 6- AM- Amsterdam, Holland VPRO Session 11AM- 2PM
Monday November 6 Nightime- Tienen, Belgium @ Live in de Living
above Cafe den Aflaat)
Wednesday November 8- Düsseldorf, Germany @ Salon des Amateurs
Thursday November 9- Mülheim an der ruhr, Germany
@ AZ Mülheim- 45468 Mulheim an der ruhr
Friday November 10- Utrecht, Holland @ Moira
Saturday November 11- The Hague, Holland @ Helbaard Collective
Monday November 13- France MUDBIRTHDAY BACKOFF!
Wednesday November 15- Freiburg Germany (www.ithefilm.com)
Basler Strabe 103 at the autonomous social center NO MUSI
Thursday November 16- Strasbourg, France @ MOLODOI Night on Earth
Friday November 17- France - PARIS at La Miroiterie
w/blue sabbath black fiji and evil moisture
Saturday November 18- Cherbourg, France @ VIVES EAUX
Monday November 20- Copenhagen, Denmark @ PLEX
Wednesday November 22-Malmö, Sweden
Friday November 24- Gothenburg, Sweden
Saturday November 25- Stockholm, Sweden @ Ugglan
Sunday November 26-Stockholm, Sweden
Tuesday November 28- Tampere, Finland
Saturday December 2- Umeå, Sweden @ Moonshake
Wednesday December 6- Barcelona, Spain -La Sala (c) Castelló
Thursday December 7- Rennes les Bains France -
(www.ithefilm.com) - NO MUDBOY NO MUSIC
Friday December 8- Marseille-w /hiroshimarocks @ L'Embobineuse
*Saturday December 9-genova?
Sunday December 10 Ferrara @ Zuni (with Pilia, Golden Cup with Sj Esau) TBC
Monday December 11 Arezzo @ TBA
Tuesday December 12 Marina di Massa @ Tagomago (with Pilia, Golden Cup)
Wednesday December 13 Mogliano Veneto @ Filanda Motta
(with Fursaxa, Black Forest / Black Sea) TBC
Thursday December 14 Bologna @ Ex Mercato 24 (with Stefano Pilia, Golden Cup)
Friday December 15 Schio @ CSC (with Stefano Pilia, Golden Cup) TBC
Saturday December 16 Tarcento @ Hybrida (with Stefano Pilia, Golden Cup)
*Sunday December 17 ?
---
OCT 31 2006 (ALL PROPHETS)
"The ghosts will spook
The spooks will scare
Why, even Dracula will be there"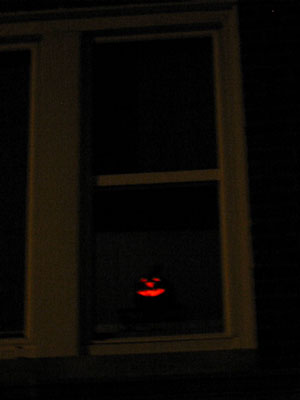 Happy Helloween from the Dolmans, photo by LD
---