DEC 3 2006 (HIGH PARALYSIS)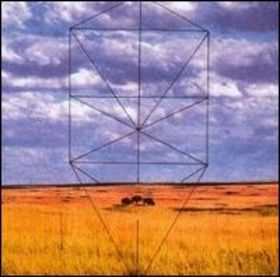 Ah, high paralysis indeed.....it has been a couple days since I've posted or even thought about posting, and I was enjoying the break. We should get this DECEMBER 2006 issue started though, somehow, so how about something off the top of my head.....Like, I could tell you that Live Low To The Earth In The Iron Age by Eyvind Kang and the Neti-Neti Band just might be my FAVORITE ALBUM OF THE 2000s (so far). Top 10, easily. I've been thinking that for a long time but it has barely been mentioned in these pages, or really in anyone's pages, certainly not to the extent it deserves. It was quietly released on CD back in 2002 by Abduction Records. Because of the label, and also because of the lack of credits, there were rumors that the Neti-Neti Band was the Sun City Girls, but really, none of their many individual and collective styles are apparent on here at all. That doesn't mean it's not them, of course, but after reading some cryptic comments about it in this heavy Perfect Sound Forever interview with Kang, I'm pretty sure that the Neti-Neti Band is him alone, playing and overdubbing. Things develop very slowly, starting in actual new-age drone territory with a soft cushion of floating sound, and about ten minutes later when a melodic theme is eventually grown into, the awesome 30-minute-long album centerpiece "Binah," it starts to sound like some of the best music in centuries, let alone the 2000s, and that's before the long stretch of exquisite high-plains ancient-to-the-future solo folk violin sawing that winds "Binah" down. In the spirit of its title, the album comes shockingly close to erasing the human ego footprint from its processes, as if the music is emanating from the ground itself, from fields of grass, quiet forests, silent mountains, you know, seriously. It's especially impressive after reading the above Perfect Sound Forever interview and all the concepts and subjects that Kang discusses, or reading this interview in which he casually introduces a powerful idea like, "Cities such as Seattle and New York are naturally abusive, parasitical places, if only because of the process of importing food to eat from other places." It's not easy to be engaged with ideas like this and still be able to empty it all out enough to record something like Live Low to the Earth in the Iron Age. It has to be Kang solo -- there's no way TWO or MORE people could get THAT empty, right?
---
DEC 4 2006 (THE HUNDRED LIGHTS)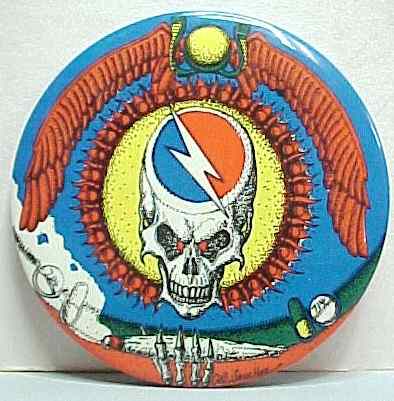 SOMEDAY YOU'LL THANK ME.....
TOP 40 "DARK STAR"s, as denoted by Jim Powell in his list of 224 known performances of the song, posted at Deadlists.com. This is the Grateful Dead I'm talking about here -- I like 'em. A lot of these shows can be listened to online, in their entirety, on a very reliable embedded streaming player, at The Internet Archive (archive.org). I've reprinted the list below with links where appropriate. As far as I can tell, Powell only singled out a total of 39 performances, so to make it an even Top 40 I would've included my personal all-time favorite "Dark Star," the one played at Missoula, MT in May 1974. Having all these shows available at the Archive has been blowing my mind like I'd just unzipped a rapidshare rip of a Velvet Underground acetate or something -- I realize that the Velvets and the Dead were supposed to be cultural opposites and all, but right now I'm getting a real "Quine Tapes" feel from the below audience recording of the Dead Live at Mammoth Gardens on 4-24-70 (Denver, CO), and that's just one of many examples......
Top 5:
Dusseldorf 4/24/72: DS 25:15 > My Uncle 2:59 > 15:06 SBD
Philadelphia 9/21/72: 37:22 SBD
Winterland 11/11/73: 36:08. SBD
Cleveland 12/6/73: 43:28 SBD
Miami 10/26/89: 29:06 SBD
And here's the rest of the Top 39:
Fillmore West 2/27/69: 23:05 SBD (Live Dead)
Boulder 4/13/69: 24:01 SBD
Boston 4/22/69: 30:42 SBD
Minneapolis 4/27/69: 26:37 SBD Dick's Picks
Piedmont Park, Atlanta 7/7/69: 26:58 SBD
Family Dog 8/28/69: 63:#51 SBD (Dark Star 31:16 # 16:03 > Eleven jam 9:49 > Dark Star 6:43) [*w/ Howard Wales & w/o Weir, McKernan, or Constanten]
Family Dog 8/30/69: 28:56 SBD
Family Dog 11/2/69: 30:06 SBD
Fillmore 11/8/69: DS 14:05 > Other 11:52 > DS 1:55 > UJB's jam 2:23 > DS 3:01 SBD Dick's Picks
Fillmore West 2/8/70: 26:43 excellent AUD
Fillmore East 2/13/70: 29:46 SBD Dick's Picks
Denver 4/24/70: 24:39 A minus AUD
Fillmore East 9/17/70: 27:10 near excellent AUD
London 4/8/72: 31:30 SBD Steppin' Out
Copenhagen 4/14/72: 29:14 SBD, FM & AUD
Rotterdam 5/11/72: 47:20 SBD
London 5/25/72: 35:08 SBD
Jersey City 7/18/72: 28:57 SBD
BCT 8/21/72: 27:34 SBD
Veneta, Oregon 8/27/72: 31:44 SBD
Waterbury 9/24/72: 34:13 SBD
St. Louis 10/18/72: 28:02 FM-AUD Bear's AUD master, FM-broadcast; SBD
Kansas City 11/13/72: 33:36 Bear's AUD master patched @ 11:17 w/ 1:35 of 2nd AUD master
Houston 11/19/72: 31:22 SBD
Lincoln 2/26/73: 25:18 SBD
Springfield 3/28/73: 32:14 SBD (de-hummed), also excellent AUD
Washington, D.C. 6/10/73: 26:08 SBD
Portland 6/24/73: 26:35 SBD
Oklahoma City 10/19/73: 27:12 SBD Dick's Picks
Winterland 2/24/74: 28:54 SBD
London 9/10/74: 31:03 SBD Dick's Picks
Washington, D.C. 7/12/90: 25:18 SBD with missing end patched with excellent AUD
NYC 9/20/90: DS 12:01 > Playin 5:00 > DS 14:37 SBD
Oakland 12/31/90: 20:39 SBD w/ Branford Marsalis
---
DEC 5 2006 (DAY OF NICHOLAS)
WalpurgisMart
REVIEWS BY REGGIE QUEEQUEG
He's back! Whenever Queequeg sends a new column I get all excited and say "He's back!" And even better, now that he lives in Baltimore his columns have more "grit" and "edge"..... check out these edgy reviews of Charlie Draheim, Max Eisenberg, Scarcity of Tanks, D.O.S. (Decline of Sanity), Herb Diamante, Poor School, Alvarius B, Fresh Maggots, Optimo, Harrius, and a bunch more....
---
DEC 8 2006 (DAY OF URSULA)
B.J. THE MESSENGER
SCHIMPFLUCH-GRUPPE AT 1995 "ART DEMOLITION" FESTIVAL, TAIWAN
PISSED JEANS
MAGIK MARKERS / LAMBSBREAD SHOW AT THE HALL MALL
FURSAXA AT THE HALL MALL (DAMN!)
"TRUE BLACK METAL"
EMIL BEAULIEAU / CAN'T FROM ECSTATICPEACE.COM
JESSICA RYLAN INTERVIEW (PRINT NOT VIDEO)
BAD BRAINS TV INTERVIEW FROM 1980
BAD BRAINS LIVE AT CBGB 1982
THE SKATERS FROM ECSTATICPEACE.COM
GLENN BRANCA SOLO GUITAR 1978
PARADISE ISLAND DOES "TERRAPIN STATION"
GRATEFUL DEAD ON PLAYBOY AFTER DARK
NOAM CHOMSKY ON HOW "THEY" OPERATE (PRINT NOT VIDEO)
SIR RICHARD BISHOP "BITTER COLD COUNTRYSIDE"
CHRIS CORSANO SOLO PT. 1 & PT. 2 (DAMN!)
MARVIN GAYE "DISTANT LOVER"
MARVIN GAYE FROM SAVE THE CHILDREN
MARVIN GAYE LIVE IN AMSTERDAM (WHAT IS GOING ON AT THE BEGINNING?!)
MARVIN GAYE SINGS AMERICAN NATIONAL ANTHEM
MARVIN GAYE CHILLIN' IN BELGIUM
MARVIN GAYE & TAMMI TERRELL
CAN "VITAMIN C"
CAN "MOTHER SKY" (SICK VERSION)
CAN "BRING ME COFFEE OR TEA"
CAN "HALLELUWAH"
CAN "PAPERHOUSE"
ALICE COOPER "I'M EIGHTEEN" (BEAT CLUB, 1972)
---
DEC 9 2006 (DAY OF SYBIL)
MORE FROM DOLMAN'S CRAZED VIDEO GIFT-BAG...
STEVIE WONDER ON THE TALK BOX
STEVIE WONDER "YOU & I"
THE RONETTES "BE MY BABY"
THE RONETTES "BE MY BABY"
THE SPIDELS
RUFUS & CHAKA KHAN "SWEET THING"
CHAKA KHAN ON THE DRUMS!
MILES DAVIS "FOOTPRINTS"
MILES DAVIS "FOOTPRINTS" 1967
MILES DAVIS LIVE IN ROME 1969
MILES DAVIS AT ISLE OF WIGHT FESTIVAL 1970
MILES DAVIS IN 1971
MILES DAVIS IN 1973
MORE MILES IN 1973 (heavy, Pete Cosey on gtr)
MORE MILES FROM 1970s (Miles on organ & scarf)
PETE COSEY CHILLIN' IN 2004
FUSHITSUSHA LIVE
TAMIO SHIRAISHI & KEIJI HAINO
CECIL TAYLOR FROM IMAGINE THE SOUND (killer look)
CECIL TAYLOR
MILFORD GRAVES (W/ DAVID MURRAY, 1970s)
WEASEL WALTER SEXTET
MATT WESTON SOLO
MAX ROACH WITH ABBEY LINCOLN
10CC "I'M NOT IN LOVE"
TODD RUNDGREN "HELLO IT'S ME" 1973 MIDNIGHT SPECIAL (insane)
CAROLE KING "YOU MAKE ME FEEL (LIKE A NATURAL WOMAN)" (much cuter than Todd)
BRIAN WILSON "SURF'S UP" 1966 REHEARSAL
BEACH BOYS "GOOD VIBRATIONS" LIP-SYNC (totally weird, R.D. Steckler style)
CANNED HEAT "ON THE ROAD AGAIN"
NO NECK BLUES BAND AT CCA 12.03.05
PUBLIC IMAGE LTD. "POPTONES"
PUBLIC ENEMY "NIGHT OF THE LIVING BASEHEADS" VIDEO (insane, w/MC Lyte!)
PUBLIC ENEMY "SHUT 'EM DOWN" VIDEO (slammin' song, cool video too)
BEASTIE BOYS "SHADRACH" VIDEO (a great work of art)
MELVINS MTV-STYLE
THIN LIZZY "WHISKEY IN A JAR" 1972
THIN LIZZY "THE ROCKER" 1974 LIP-SYNC (heavy stances)
MONKEES "PORPOISE SONG" FROM HEAD
UNCLE FRANK ON "MAKE ME LAUGH"
JOHN LYDON ON JUKEBOX JURY
PUBLIC IMAGE LTD. ON TOM SNYDER (audio only)
"FAWNFACE" HAS POSTED MOST OF A 1970 PENTANGLE SPECIAL FOR BBC
OF COURSE THE STONES "LOVING CUP" REHEARSAL THAT'S BEEN MAKING THE ROUNDS IS A BEAUTIFUL BUZZ
---
DEC 11 2006 (SMOKE OF THE SHORE)
I don't really have anything to say today either, but I didn't want to leave out today's killer Angus MacLise day-name. Yesterday has a heavy name too, "Day of the Unquiet Grave," and tomorrow's name (December 12, see below) might be my favorite of the entire year. Once again, these are all from MacLise's calendrical poem Year (1962), first published by Dead Language Press, recently reprinted by The Nightjar Review.
---
DEC 12 2006 (DAY OF THE INNER LID)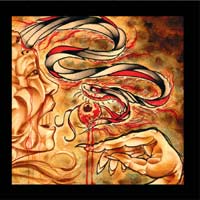 WARMER MILKS
Radish on Light LP/CD (TROUBLEMAN UNLIMITED)
Finally heard Radish on Light by Warmer Milks today. I wasn't even really planning on reviewing it, figuring I'd already said plenty, but damn, it's too good not to mention. Just a stunning array of guitar-led dirge concepts, sequenced beautifully and continuously by a band on top of its form. More so than most of their work, Radish on Light could be described simply as a rock album, but even within these relatively defined parameters, there is an unpredictability and complexity that is constantly emerging. Vocals are very few and far between, but leave a huge mark on the proceedings, taking a traditional hardcore stance and tweaking it just a little up, a little down, just slightly more gothic, a little sharper here, higher-pitched there. When the vocals are gone their presence lives on, sounding the unstruck note while the band heavily boils. Classic psych LP template: four songs, two long cuts per side, nutso cover painting. The sequencing is so perfect that the only text on the back cover (besides label logo/address) is the total LP running time, 41:07. (Check it out, Julian Cope reviewed it on Head Heritage, and he praised this aspect too. I wish my family would go to Venice so I could sit in the bath and drink beers while playing this album three times in a row! I also like how he uses the name Warmer Milks to refer to the singer, not the band.) (Oh, and one more thing, my copy of Radish came with a 'memo from Turner', good news for diehards: "Milks are back on. Hitting Europe in March.")
---
DEC 14 2006 (DAY OF BESSIE SMITH)
Musical Brotherhoods from the Trans-Saharan Highway
a film by Hisham Mayet
screenings will take place in early January (5-7th) in
New York City, Philadelphia, Baltimore
Anthology Film Archives
32 Second Avenue (at Second Street), NYC
Telephone: (212) 505-5181
FRIDAY, JANUARY 5TH 2007
Two screenings, 7&9 p.m.
Philadelphia International House
3701 Chestnut Street, Philadelphia, PA 19104
Tel: (215) 387-5125
SATURDAY, JANUARY 6TH 2007
The 5th Floor
405 West Franklin St. Baltimore, MD
Sunday, January 7th
7:30 p.m.
(Presented and sponsored by True Vine Records, 1123 W. 36th St., Baltimore, MD 21211, located in downtown Hampden, Baltimore. Telephone: (410) 235-4500.)
---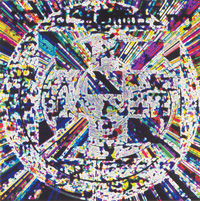 "Here are some video links your readers might enjoy:
http://www.youtube.com/watch?v=utYz6PjSe_4
("sweet light" by brilliant experimental/spiritual filmmaker bill viola)
http://www.youtube.com/watch?v=hqVa6NukXh4
(bob ostertag concert montage)
http://www.youtube.com/watch?v=EWr_MOVIvj4
(harry partch cooks rose petal jam)
http://dma.ucla.edu/events/calendar.php?ID=439
(I very highly recommend this film about the dutch video artist bas jan ader, who "in 1975 disappeared under mysterious circumstances at sea in the smallest boat ever to cross the Atlantic." there's a twenty minute or so talk before the documentary starts.)"
Links and commentary sent in by Jim of Von Hemmling. "The band is defunct now but we were both one of the original elephant six cranks as well as new school lexington ky weirdos." He/they recently self-released the CD Wild Hemmling, "an anthology of ten year's work" (pictured above, I like the cover). It's some very odd stuff, poppy, sing-songy, quirky, shambly, slightly proggy, slightly . . . cabaret? Those might sound like typical Elephant 6 traits to you but Von Hemmling does not sound typical. Trevor Tremaine of the Hair Police (et al) plays drums on a few tracks -- but it doesn't sound anything like that either. Yep, still checking it out....
---
DEC 16 2006 (ROSE OVER THE CITIES)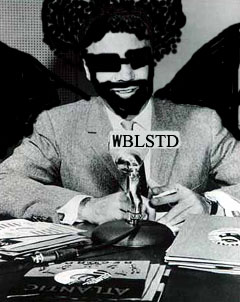 With your host, Larry "Fuzz-O" Freed
LIVE 12/16/06 ON WBLSTD (66.7 FM CHICAGO) PLAYLIST
Jay Reatard "Blood Visions" (In The Red)
Jay Reatard "My Shadow" (In The Red)
Sparks "Lost and Found" (Polygram International)
Sun Ra & His Astro-Solar Infinity Arkestra "My Brother The Wind" (Saturn Research)
Little Howlin' Wolf "Sunny Come Early" (Heresee)
Magical, Beautiful "Cocoon" (I Hear A New World)
Todd Rundgren "Hello It's Me" (Bearsville)
Van Morrison "Tupelo Honey" (Warner Bros.)
Bob Dylan "Nettie Moore" (Columbia)
Bill Dixon "Couplet" (Soul Note)
Paradise Camp 23 "oTo" (Mandragora)
Warmer Milks "In The Fields" (Troubleman Unlimited)
Sun City Girls "Space Prophet Dogon" (Tupelo Recording Company)
Frank Zappa "The Ocean Is The Ultimate Solution" (Warner Bros.)
The King Khan & BBQ Show "I'll Never Belong" (In The Red)
The Crows "Gee" (Rhino)
The Cadillacs "Speedo" (Rhino)
The Del Vikings "Whispering Bells" (Rhino)
The Mystics "Hushabye" (Rhino)
The Reatards "Tonight It'll Come" (Empty Records)
---
DEC 17 2006 (THE FIRE IS A MIRROR)
LARRY "FUZZ-O" DOLMAN'S BEST OF 2006
I don't usually do year-end 'best of' lists, but this year I sorta did -- I just wrote down every record from 2006 that I thought was great. There's at least 30 or 40 more that I really liked, some of which were in fact also great, that just didn't quite seem to fit here, why I don't know. There is also stuff that totally belongs on this list that I haven't remembered yet, and may never remember . . . I just remembered Om Conference of the Birds about 5 minutes ago, and that's one of the best albums of the last 5 years. (Don't be surprised if this list gets quietly added to a couple times in the next few weeks.) Also, a lot of my longtime favorite artists released albums this year that for unknown reasons have slipped through the cracks and gone unacquired and unheard by me, such as acclaimed new ones by Wolf Eyes, To Live and Shave in L.A., and Six Organs of Admittance. Okay, I'll admit it, the reasons aren't totally unknown: it's because I don't buy new stuff anymore. Almost nothing at all. Only four things from the list below were actually purchased by me: Black Vomit, Conference of the Birds, the Aryan Asshole compilation LP, and 4 Lambsbread CDRs off the merch table at two different shows. The rest were all promos (except two CDR burns from co-workers, see if you can guess, or care, which two), so thanks very much to the artists and labels....and here they are, in some particular order.....
Fuzzhead Burning Bridges / Raining Sparks
Sic Alps Pleasures & Treasures
Magik Markers A Panegyric to the Things I Do Not Understand
Valley of Ashes Cavehill Hunters' Attrition
Flying Canyon Flying Canyon
Climax Denial Sexuality is a Curse
Geoff Mullen The Air in Pieces
Wolf Eyes & Anthony Braxton Black Vomit
Warmer Milks Permanent Drool / Lucifer's Twin
Warmer Milks (T/S solo) Nephalim1
Christina Carter Electrice
Om Conference of the Birds
Ara Vacant Vessel
Coptic Nausea Caustic Gnosis
Lambsbread, anything
Bob Dylan Modern Times
Sonic Youth Rather Ripped
Sun City Girls Djinn Funnel
Pee In My Face With Surgery Damnation Road
Porest Tourrorists!
Goat/Sixes/Xome Deluxe Incinerator
Haino/Null Mamano
Crawlspace Spirit of '76
Blues Control Blues Control
Violent Students Violent Students
Gang Wizard Byzantine Headache
Tons of 7s (Sapat, Pink Reason, Home Blitz, Cheveu, The Geeks, many more)
Various Artists Aryan Asshole Records Compilation Vol. 1
Jay Reatard Blood Visions
Phantom Family Halo The Legend of Black Six
Ethereal Plains Indian Smoke Signals
Warmer Milks Radish on Light
Sure, I listened to Are You Experienced more this year than any of these, but they're all damn good and I'm with Wounded Galaxy, Radish on Light is the #1 album of the year. My favorite new archival release is probably that Sandy Bull live disc on Water....I bought that one too....
---
DEC 20 2006 (TWELFTH OCEAN)
CHICAGO SHOW REPORT: Three Million Tongues Festival (Night Three) with Smegma, White Lichens, Burning Star Core, Aleks & the Drummer, and sideshow performances by Joy Poppers, Skog Device, and Th' Exceptional Child / November 19, 2006 @ The Empty Bottle
Been too long since I've published a show report, but hey, I went to a really good show last night (a month ago) and I wanna tell you all about it. It was the third and final night of Steve Krakow's third annual Million Tongues Festival, and, even though it was just the good ole Empty Bottle half-full on a Sunday night, this thing felt MAJOR, with plenty of heavy sounds and ideas being shared, pointing in several different directions. Kudos to Mr. Crimewave, for sure. The night started with a little flash, a Chicago duo I'd never heard of called Aleks & the Drummer. Aleks was a young lady dressed to the nines playing organ and singing, and the drummer was a dude in jeans who made her moody cabaret songs into high-energy rock songs. Sometimes it seems like half of the bands from Chicago wear stage costumes and have some kind of fairly rigid punk cabaret approach, more like theater acts than musical acts. This band was one of 'em, though Aleks was an appealing performer with a hell of a voice. As soon as they were done, attention shifted to the 'side stage' -- the area next to the soundboard, if you know the Empty Bottle -- where Th' Exceptional Child was all set up and began immediately. This is another Chicago act, Chris Miller of Number None solo, and he played a real solid hand of thick exploratory droning that was accented by some nice wild cards, heavily clicking vinyl run-out grooves and spooky shortwave radio speech.
And from there it was back to the main stage for a truly monumental show by Burning Star Core. As you may have recently read in these pages, I hadn't seen Spencer Yeh play a show since 2002, and I had never seen the Yeh/Robert Beatty/Trevor Tremaine lineup of Burning Star Core at all, but it was all well worth the wait. For example, I've always known that Tremaine was a hell of a drummer, far beyond even the power moves exhibited in Hair Police, but on this night he was just preposterous. He started the show by laying down a slow creeping beat, all by himself for a really long time, and by beat I mean funky beat, but never played the same way twice, thanks to constantly fearless and sly extrapolations that always ended up back on The One, as tight as Bernard Purdie, or at least Jack DeJohnette. Indeed, the next musician to join was Beatty, with a deep and coldly minimal synth bassline, and as the shit unwound, I couldn't help but think of 1968-1975 Miles Davis. Finally Yeh joined with the super-amplified violin drag/drone, and after a half-minute or so of tonal adjustment, the whole thing was in the pocket and steadily got heavier and huger until, just as it was all reaching near-terrifying levels, one of Yeh's pedals fell off of his pedal table and silenced his violin. When he reached to fix it, Tremaine brought the beat down and in fact stopped playing completely, at which point Yeh had already fixed the pedal, or taken a different route through the FX chain, and gone immediately into an arcing hardcore noise salvo, which Beatty had already matched with severe synth gut-tones, thick, loud, and scouring. Tremaine took a full break, even getting up from his drum chair, and Yeh used the jam as a backdrop for an extended vocal aktion that was, once again, preposterous. This guy watches a lot of horror movies, you know, and I think something from every transformation scene he's ever viewed has made its way into this style. After a few minutes he ended the vocals and zeroed his FX salvo in with Beatty's droning, searing, room-elevating electronics. The audience was clearly transfixed, but before they got a chance to applaud like the voice thing had been a jazz solo (because it had been), Tremaine had rejoined with fast pattering cymbal action that quickly developed into full-on pyrotechnics, which Yeh called and raised by switching back to violin and playing it in full-on fire-music attack-mode, almost in a Sun City Girls berzerker style. Totally hellacious. The set could've ended there and still been generous, but there was one more excellent piece, more like a traditionalist free improv coda in which all three players working on small insectoid chattering sounds to great effect. Brilliant, utterly versatile shit -- Burning Star Core continue to amaze.
After that, Skog Device played on the side stage. This is the guy who pounds the minimal backbeat for the Plastic Crimewave Sound. It's long been well-known to some that he also plays country music at Chicago's Hideout bar on something like a weekly basis, and that was more or less what he did here, in a duo with a guy on guitar. It sounded like fun but I was stuck in the other room and missed it completely except for the very end when some otherworldly "treated washboard" music cut through the walls and chatter and beckoned me in with some Godzlyness. Skog was dancing around and wailing on that washboard, which was cool, but it was his last song, and from there it was back to the main stage for yet another top-notch set of deep psychedelic music, this one by Chicago's White Lichens. This is a collaborative unit that combines Lichens (aka Chicago music luminary Rob Lowe playing deep spiritual and elegantly musical drone) and White/Light (a duo that play a more chunky metal-tinged drone style). Tonight, however, and I could be wrong, I think Lowe's sole collaborator was not a member of White/Light, but guitarist-about-town Emmett Kelly. Whoever it was, he was goddamn excellent (it was Matt Clark of White/Light --ed.), and the two of them played a couple real long and real serious 1970s-style psychotropic hymns for two guitars. A gorgeous set, and right on for the 10-minute melodic e-bow solo(s).
Due to some heavy conversation about Popol Vuh (inspired by White Lichens), Werner Herzog (inspired by Popol Vuh), and U.S. Maple (inspired by insanity), I missed the next second stage performance completely. It was by Joy Poppers, which according to the festival program is an alter ego for "local songwriter/mad genius Tom Szidon." From what I could hear in the other room, it did sound pretty joyful -- speedy guitar folk, maybe? Wish I could tell you more about it. Back on the main stage, the evening's headliners and festival closers Smegma set up and played, and all heavy conversation stopped except for their own. There were five of 'em this evening, Rock'n'Roll Jackie on the record player, Juk Su Meet Reate on guitar and etcetera, Burned Mind on drums and etcetera, Dr. Id on the theremin and etcetera, and Conroy (just Conroy) on dental dam and rubber band. I'm not sure what to say except that they were truly hardcore. I already knew they had a guy who played dental dam and rubber band like they were practically Albert and Don's sax and trumpet, but the overall group sound was so disorienting that I STILL spent the first five minutes of the set trying to figure out which one of 'em was playing saxophone. Every 10 minutes or so they'd launch into one of their trademark midtempo surf rock jams with that perfect ecstatic pure-1963 understanding of the form, until a few seconds later when it becomes obvious that it is actually a slightly spastic and gentle-humored alien clone version thereof, at which point it dissipates back into the weird improvisational aether completely. At one point late in this night's aether, Spencer Yeh came out and did some more beyond-belief vocal sound -- it blended awesomely with Smegma's thing and a lot of people thought it was the high point. My high point might've actually been when all five members started playing toy plastic flutes, relatively untreated by FX except for sweet reverb -- that might not sound like the best idea but it was a fantastic spaced-out section. I could go on about what Smegma did this night -- it was a very deep set -- but I'll just summarize it ALL by saying that I now completely understand what John Olson was talking about when he said "Smegma, man, fucking Smegma."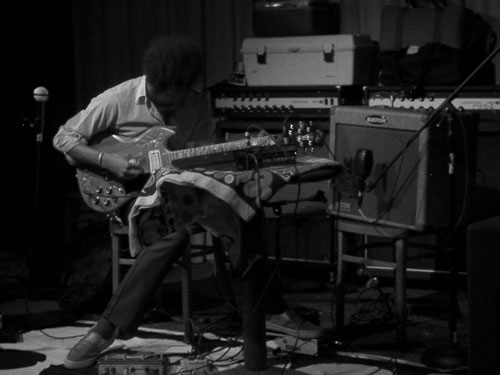 LICHENS live in San Francisco, photo by Valse Hot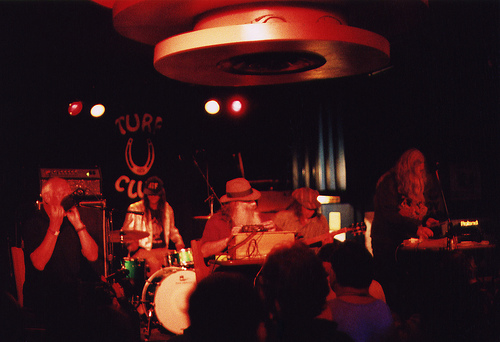 SMEGMA, live at End Times Fest in St. Paul, MN, June 2006. Photo by Greg Schaal.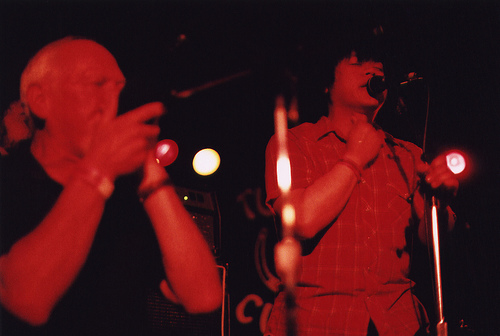 As you can see The Three Million Tongues Festival is not the first time C. Spencer Yeh has done 'lead vocals' for Smegma....that's Conroy on the left, playing a bowling pin or something. End Times Fest, 2006. Photo by Greg Schaal.
---
DEC 22-30 2006 (NINE DAYS OF YULE)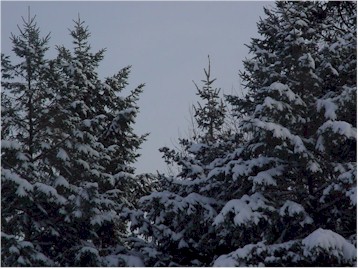 Angus MacLise's Year has got a festival going on, this whole week and then some, nine big days of Yule, and I think I'm gonna celebrate by taking a little break from updates. I realize December has already been kind of a slower month, but for these nine days it's gonna be official. I've got a lot going on, and I'm sure you do too, so let's all just take a step back, relax, enjoy the holiday however you may celebrate it, and remember, it's only six more years until the winter solstice of 2012 will bring us a real reason to celebrate: spiritual transformation via major shift in world custom! (Just kidding -- a thousand years from now, let alone six, we'll all still be smugly relying on heavy industry to relentlessly strip-mine the planet for resources, so we can buy bottled water, listen to iPods, play video games, update MySpace pages, and vote on either Democrats or Republicans. Don't worry!)
But before I leave to go celebrate, maybe you're wondering, like I was -- just what the hell is yule, anyway? Why does Nat King Cole sing about it? Why do cholesterol-laden uncles (and, let's face it, fathers and brothers) make jokes about the "yule log" before going to the bathroom with the newspaper? And what does it all have to do with Doug Yule?
Well, my initial judgment from a basic 10 minutes of garden-variety internet research is that the word goes back to aboriginal Scandinavian peoples that called their long winter solstice celebration "yehwla." When was this? Oh, a little while ago -- these celebrations were going strong in the year 3800 B.C., which is when they were discovered by Indo-European peoples migrating from the south. (According to my wikipedia, Indo-European is a language group, not an ethnic group, that consists of "Anatolians, Tocharians, Aryans (Iranians, Indo-Aryans), Greeks, Celts, Italic peoples, Germanic peoples, Baltic peoples, Slavic peoples, Armenians, Albanians (or subdivisions of these groups)".) As the Indo-Europeans settled in and the cultures began to develop together, the primary language became an altered form of Indo-European we call Old Germanic, from which such languages we use today as German, English, and Danish are all descended. Old Germanic borrowed several key words from the aboriginal people, such as "folkam," which is what the aboriginals called themselves, which is now the word "folk." We also still use Scandinavian aboriginal words for house ("husam"), wife ("wif"), and a lot more, such as yule. It's also where we get the Christmas Tree, because the aboriginals celebrated evergreen trees as obvious symbols of life and fertility that stood strong even during the shortest and darkest days of winter . . . . . . . . says one Dr. Brian Bates (Sussex University): "In the early tribal cultures of Europe there were huge midwinter parties, involving an entire tribal group, with a shaman taking centre stage wearing a crown of holly and ivy, representing the eternal life of 'evergreen' nature." Bates elaborates that the legend of Santa Claus as we know it today is a development straight from Odinist shamanic ritual: "Carols were originally magical incantations, intended to induce ecstatic states of mind during which the spirit of Father Christmas made his appearance . . . . . Gargantuan ale drinking fuelled the parties and helped the spirit of Woden Father Christmas to enter the revellers. The shaman who was to become Father Christmas became ecstatic, laughing as does our modern version of him, with the extra help of hallucinogenic plants. He imagined himself flying to mystic destinations, just as we portray Father Christmas today." The cross-creed "Woden Father Christmas" would be a blatantly transitional figure between so-called Paganism and Christianity, dating roughly to 1000 AD, the time period after Christian missionaries starting working the northern Germanic lands, but before the area was officially converted. The whole 'Santa Claus coming from the sky to deliver gifts' routine is simply an updated version of the Odin of ancient Yule myth, returning from the hunt on his great sled, laid down with a whole bunch of fresh meat and other treats for the big celebratory feast. He and the sled were drawn by the mythic eight-legged horse Sleipnir, which, like every other myth in post-industrial times, has evolved into something less utilitarian and more frivolous, the story of Santa's eight reindeer.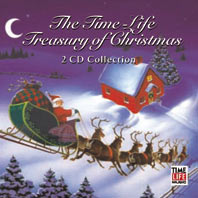 Say what you will about me and you'll probably be wrong, unless you call me domesticated -- hell, I've got two kids and a mortgage, and even worse, I love all the smooth Christmas sounds of today. There's this terrible MOR radio station in Chicago called The Lite, you see, and every December they play nothing but Christmas music, 24 hours a day. It's insane and I love almost every song. Give me Sinatra crooning any Christmas ballad and I'm floored, not to mention Nat King Cole biting and chewing appropriately through the line "chestnuts roasting on an open fire", or dreamy daily replays of the melancholy "Jingle Bell Rock" (by -- anyone know? -- somebody named Bobby Helms). And, for those times when the Lite gets too heavy into the Celine Dion and Luther Vandross side of things, the wife even bought this Time-Life Treasury of Christmas, a 2CD set, which features all the big names in post-War suburban crooning (Nat, Bing, Dean, Burl, Perry -- Frank's the only one missing), along with a whole bunch of wildcards. I mean, my jaw about dropped to the floor when Greg Lake's prog-riffic 1975 opus "I Believe In Father Christmas" came on. ("They sold me a dream of Christmas," he practically spits in between mellotron fantasias. "They sold me a Silent Night!!!" You tell 'em, old man!) The collection also has the Beach Boys' glorious "Little Saint Nick," Eartha Kitt's hilarious "Santa Baby" (much better than the Miss Piggy version), and speaking of melancholy, I'm really digging this crazy Eva Cassidy ballad from 1990 (I've never heard of her either), "It's Not the Presents Under My Tree (It's Your Presence Right Here Next to Me)."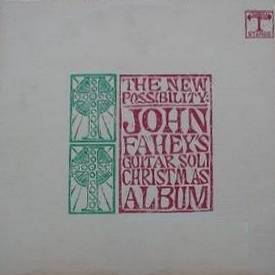 And of course, there's always the Charlie Brown Christmas with Vince Guaraldi's piano trio score pulling a near-upset of the Bill Evans Trio in some theoretical 'cool piano trio' battle of the bands, never mind the season, and of course of course, there's always the ecstatic and holiday-grand Phil Spector production from 1963 called A Christmas Gift To You, and of course of course of course, there's The New Possibility: John Fahey's Guitar Soli Christmas Album, from 1968. At least 10 years ago I bought a library-defaced copy of this for 25 cents, and have listened to it maybe three times since. I always wrote it off as one of Fahey's lesser early works, maybe just because I was used to holiday records being novelties. Boy was that stupid -- I dug it out last week for Christmas and immediately realized that it was just simply a great John Fahey album. Gorgeous and indeed revenant takes on such spirituals as "Joy to the World," "What Child Is This?," "O Come All Ye Faithful," "We Three Kings," "Silent Night," as well as more obscure stuff like "The Bells of St. Mary" (which is also done on the Spector album), "Go I Will Send Thee" (a traditional Negro Christmas spiritual), and "Lo How A Rose E'er Blooming" (credited only to "Praetorius"). And, unlike all that Nat Bing King Crosby Como Cole schmaltz that loses its flavor before you even go to bed on Christmas night (until next year, when it tastes good all over again -- planned obsolescence combined with scheduled seasonal purchasing surges, see also: egg nog), Fahey's music is timeless and deeply involved beauty that actually gains strength after Christmas has passed and time is taken for reflection. In fact, that's just what his liner notes for this album are about, starting right off by saying, "It is Christmas all year; let us rejoice ecstatically..." I put this thing on again tonight, December 28, turned it up loud, and it sounded so good I played it three times in a row. With its rendition of 300-year-old Scottish song "Auld Lang Syne" ringing in my years, I can tell this LP is gonna take me all the way through the Nine Days of Yule, right past Hogmanay, and well into the New Year.
(And while I'm thinking about Takoma Records and celebrating Christmas all year round, it's always like opening a gift to check out this online Illustrated Takoma Discography -- some of those old original LP sleeves are stunning with their arcane illuminated designs, clearly religious if not necessarily traditional. )
(And click here for all the names of Odin, including Jölnir, which means "Yule." Cool opening pic, and after the intro be sure to scroll down and just start reading the translations of his names, one after the other. It's a fine ritual, you can picture each one as the title of a prog and/or metal instrumental, or for how well they work as descriptions of yourself.)
---
DEC 31 2006 (DAY OF HOGMANAY)
I certainly don't want to be a downer on this most partying of eves, but in the spirit of Yule and Hogmanay as a time to recognize natural cycles and new beginnings -- yep, the whole death-and-rebirth shebang -- I'd like to raise my glass high and honor some passages that took place this year. I've never felt right writing obituaries, just an RIP every now and then, but death was busy in 2006, and hitting closer to home for me than ever before. I'm sure you heard about the self-immolation of Chicago's Malachi Ritscher. There was also Florida's Gerard Klauder, proprietor of The Smack Shire label, who passed away this year at age 32. I never met him, but we had a few mutual acquaintances, and The Smack Shire was/is simply one of the best labels going. I also learned that he had been a DJ at my old haunt WHPK way back in 1995, as John Dunlevy remembered on the station's list-serv: "When I first started at WHPK, Gerard was doing the 'Cassette Tape Radio Show' Monday mornings. He was doing a weekly two-hour rock show where he didn't play records or CDs; everything was from cassette tape, mostly super-limited things he'd bought directly from bands -- and it seemed he had an endless supply of just great stuff." Klauder recorded and self-released a lot of music over the years too, and was somewhat infamous on the live circuit for his performances as Dixie Prix -- see archive here. Also no longer with us is Jason DiEmilio, who recorded as The Azusa Plane and made a stir in the mid-90s space-rock community. It was good stuff -- he was a jammer. Another true jammer, David Sauter, someone I had actually eaten dinner with on two different occasions, and whose son I once babysat, passed away suddenly on the morning of July 4 at age 34, due to an undiagnoised heart condition. He was the bassist of Sapat, Valley of Ashes, Kark, and more, a great father, husband, musician, and pillar of soul in the Louisville, Kentucky community. Remembrance here by Kris Abplanalp. Louisville also lost Matt Mason, a musician, critic, supporter, and behind-the-scenes sparkplug -- remembrance here. Midwest HC pioneer Larissa Strickland passed away this year too -- I saw her play a Laughing Hyenas show back in like 1993 and I was pretty damn impressed. Remembrances here. Of course James Brown passed away at age 73 on Christmas Day 2006, a strange echo of Derek Bailey's passing on Christmas Day 2005 at age 75. And I still feel like I'm forgetting some big ones. Natural cycles, death and rebirth, plenty of great things happened and plenty of great people were born this year too.....and because of everything, and in spite of everything, and in love and hate with everything, I truly wish you all a Happy New Year on every day this year, and that goes for every day of every year, forever more.
---
BLASTITUDE #22
DECEMBER 2006
by Larry "Fuzz-O" Dolman (except where noted)
all day names from Year by Angus MacLise
'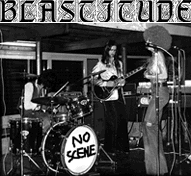 CHECK BACK TOMORROW FOR MORE DAILIES!?
---
CLICK HERE FOR BLASTITUDE #21
(NOVEMBER 2006, new monthly broadsheet style)
CLICK HERE FOR BLASTITUDE #20
(OCTOBER 2006, new monthly broadsheet style)
AND HERE FOR MORE
---