MAR 13 2007 (THE SILENT GUEST)
Sorry loyal readers, I've got nothing to post. Still listening to great music every single day, but I just can't write anything usable about it, and, as you may have noticed, I never publish anything until it's at least barely usable. As far as what I should be writing about, and possibly would be writing about if only I didn't have to sleep or go to work all the time, well, there are about 150 records of varying formats stacked in various piles within 5 feet of where I'm sitting, and I'd say at least, oh, 110 of 'em deserve a review immediately, because lots of 'em are damn good, and even the worst of 'em are at least notable. Problem is, I.....can't.....really.....seem.....to....... write......reviews......ever. Have you noticed? But, like they always say these days, if you can't review 'em, list 'em, and here's a few titles of interest from right in front of me, stacked between the keyboard and the monitor. Random stuff from all over the place (NO SCENE), and quite a few of these are very good: Religious Knives Remains, The Psychic Paramount Origins and Primitives vol. 1+2 (disc 2 especially), Michael Hurley Armchair Boogie, Anahita Arcana en Cantos, United Bible Studies The Shore That Fears The Sea, Cherry Blossoms (forthcoming LP), Sapat Mortise and Tenon, Lee Marshall s/t, Killick Erik Hinds/Dennis Palmer/Bob Stagner A.S.A.P. Wings, Richard Pryor Anthology, The Move Message to the Country, White Mice Efil4zaggin or whatever it's called, Eric Gaffney Uncharted Waters, Aufgehoben Messidor, Mic Mulligan & S. Future Original Space Neighbors, Radio Shock "Burn Down Radio" EP, 2673/Unicorn split, Larkin Grimm The Last Tree, Kawaguchi Masami New Rock Syndicate, Foot Village Fuck the Future, AND here's a little stack of weird cassettes -- let's see, we've got Warmth s/t, Buffle s/t, Blues Control/Guns & Roses split cassingle, Drop Out demo (a blast, as tipped by Tonya Loiterman), The Ray Pacino Ensemble Be My Lonely Night (best thing from the last Lal Lal Lal batch besides the Armas Huutamo 7-inch! Okay, I'll admit it, I liked the Javelin 7-inch too...), Sick Hour (s/t on Animal Disguise, damn good!) and Glass Bath Grey Gardens (everything on Ides so far has hit the spot, especially Climax Denial Sexuality is a Curse, Crib Death Nursery, and Skull Erection Towards Failure....also wanna say thanks to Ides for their much appreciated Chicago event listings page, carrying on where Savage Sound Syndicate sadly left off....)
And finally, in case we go another 12 days before our next post (and I wouldn't be surprised if we do), I should tell you real quick that I saw Blues Control play a show a couple nights ago and it was totally weird and great. On top of being truly unique retro-futuristic heavy psychedelia (that's the part I expected), the visuals of their setup combined with the sonics to make me think of all kinds of unexpected things, like various beats & rhythms heard from passing cars.....cheap-keyboard entertainment in the neon-lit backs of inner-city restaurants...... all the details you might find inside a pawn shop or bodega.... what can I say, it is definitely some new kind of urban music. On record it works a little differently, just a beautiful creepy majestic haze, and within the haze lurks much more than the usual stoner droner, because Blues Control are actually playing MUSIC in there. Their new LP Puff is so good that even this review is no exaggeration. Maybe someday I'll tell you more about it, but in the meantime I highly recommend finding out for yourself. They're still on tour (including a SXSW show with an awesome lineup, see all dates below, Feb 25 post) and they've got copies for sale. At least they might still have copies with 'em -- they sold 7 in Chicago, and there were maybe only 15 people at the show! If you do miss 'em on tour, check with the record label Woodsist...
---
MARCH 15 2007 (THE WHISPERING LEGIONS)
LOOK MA, I WROTE TWO REVIEWS!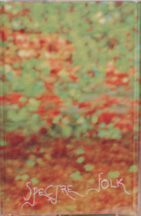 SPECTRE FOLK
Papa Smurf Smiles Down On Us From Heaven CS (ABANDON SHIP)
This is really the first time I've sat down with a Spectre Folk record. The closest I've come before was that absolutely destroyed Spectre Flux CDR called Agoue (or maybe Agove) that came out last year on WFOT, but Spectre Flux is a team-up between Spectre Folk and Blues Control. Other than that, I guess Valley of Ashes is/was a little like a Spectre Folk big band sometimes, because Pete Nolan, who is Spectre Folk, played and sometimes sang with 'em. (You might have also heard him in Magik Markers, Virgin Eye Blood Brothers, Vanishing Voice, Shackamaxon, GHQ, and even more.) But now I'm getting the full-on Spectre Folk treatment from this very recent release, a 40-minute cassette on a new label called Abandon Ship Records. Side one has two songs, both learned from bootlegs of Don Cherry playing on Italian TV. The first one hits some fuzzed-out eastern heights not unlike the Joshua Jugband 5 (see recent CD on Gulcher), which is to say it carries the torch (of the mystics) high, and the second one has vocals and is more broken-sounding, spread out, and amazing, pretty much the mid-point between Valley of Ashes and Agoue, which is to say totally ruined-fi high-lonesome alien-transmission folk-noise beauty. Side 2 starts with "I Hate This Shit (No Fun Fest)" which is a long noise jam, and he's pretty good at that too, with guitar-driven noise that is a lot more like 1993 Gate than 2003 whoever. And then the tape ends on a suave note with a faraway take on "You Showed Me," the Gene Clark composition. Hey, I thought that was written by The Turtles! Not only is this tape excellent, it's also educational.....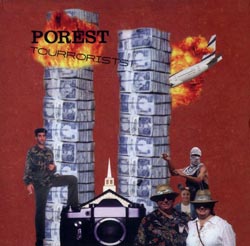 POREST
Tourrorists! CD (ABDUCTION)
This review is over a year late because I have no fuckin' idea how to describe this monster. Um, let's see, adjectives, adjectives.....how about brazen, sample-driven, manic, pissed-off, over-the-top, brilliant? I mean just look at what's going on here: it starts out Moog-driven with a blown-out recorded-off-of-shortwave-radio feel, but after mere seconds the album suddenly cuts into a bunch of dry 'ethnic-type' field recordings and samples, including one from your basic racially condescending 1950s educational film, and then after a brief series of bizarre transitions the album launches into "Continental Revolt," suddenly a rock band playing a driving two-minute Cambodian-style aggro-surf instrumental hit single, followed immediately by the rather notorious "Let's Roll," one of Porest's trademark canned-voice satires (see also the hilarious & vicious "Tom" from Porest's recent Mood Noose CD on Resipiscent), a style that strikes me as an audio cousin to David Rees' Get Your War On strip, automated super-square mainstream American voices saying things like, "You're a white man / you're a black man / let's bury the brown man / back into the sand / sign up now, it's never too late / join us, the yankee doodle brigade / let's roll / let's roll . . . when I masturbate I think of Bin Laden / and he's been dead since 2001 . . . We're all Mohammeds now / Say no more / Get down on the floor / Praise the Lord / This is our holy war / We're all Mohammeds now / Hallelujah, that's how we're gonna win this war / The sooner we finish, the sooner we'll all be in heaven", and after all that, this crazed album has the nerve to dive right into a full-on aggro ethno synth disco pop song with weird Eno vibes, "Eye of the Leopard," for which Porest is joined by some artist from Finland named Aaviko, and whoever that is, they must rule. Amazing track, which somehow segues into an equally amazing instrumental track, "Levantine Spirit," a pounding metal riff breakdown on the "Eye of the Leopard" feel . . . and then comes another sample-based skit that creeps its way into a rhythmic satanic voice-loop noisescape, and we're STILL not even halfway done -- I'm not even gonna go into the late-album skit where some upper-crust American voice goes on for several minutes about eating people! Take that Newt Gingrich! (And hey, next time the NSA or your average Megaphone user is watching you surf the web, be sure to stop by the Porest site!)
---
MAR 21 2007 (DAY OF VESTIGES)
OH YEAH, THE OTHER TWO TAPES THAT ABANDON SHIP RECORDS HAS PUT OUT ARE REAL GOOD TOO....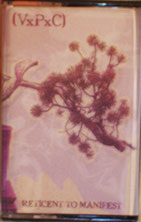 One of 'em is Reticent to Manifest by (VxPxC). Now, I wasn't sure what to think about this new-on-the-scene Los Angeleno band, mainly because they put their name inside parentheses, but also because the first time I ever heard about 'em was last month in Dusted Destined, and I said to myself, I said, "Larry Lar, you may not be the most up-on-it underground music listener in the world, but if the first time you hear of a new noise/experimental band is in Dusted Destined, well, something's fishy." It's a zine pride thing, you wouldn't understand. And hey, I'm really just kidding, the article did get me interested -- after all it was written by that wily Emerson Dameron -- and now Abandon Ship has sent this tape by VxPxC (oops) along and, well, for a band that always puts their name inside parentheses, I like it. The second time I listened to it, I liked it more. I'm listening a third time right now, and I like it more still. I think it might be excellent. Hazy psych jams with a refreshing Morricone/soundtrack edge. It's drony, it's improvised/jammed, it's rather spooky and creepy, but it's also kinda sweet and cuddly and ultimately not quite like much else. Side One is heavy on the accordion, always a risky move, and it even dares to break into a clumsy pop chord progression for several minutes, but somehow it all works, no slip-ups into wanna-be-Waits kitsch or new weird folk dress-up. In fact, the jam peaks at the very end just as it slows way down, into doom-rock guitar lines and post-Gibby vocalise, punctuated by lo-fi dub/doom harmonica/melodica stabs that are even as perfect as Blues Control's. Hey, I'd like to check out more (and if you would too, go no further than the (VxPxC) website with seemingly thousands of mp3s available for download).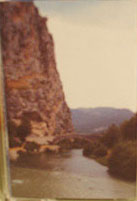 And the third inaugural Abandon Ship release is a tape by Quetzalcoatl and it's called Vast Eternity Bridges. I could swear that Quetzalcoatl was one of The Skaters' solo names for about a minute back in 2005, but maybe I'm just thinking of Teotihuacan. And either way, this ain't no Skater, it's a guy from Ireland named Tim Hurley. Side One does sound fairly Skaters-esque, though less feral and loopy, a nice chilled-out ghost-drone that actually had me talking about handing out the first Blastitude Popol Vuh Award in a while. Side Two, however, moves away from Vuh-sound into something a little darker and edgier. Or does it? Some sections are gorgeous, others are weird and uncomfortable. I've listened to it twice but can't really peg it. That's a good thing, so I'll look for more from this Irishman, and more from Abandon Ship. (Nice covers on these tapes, by the way. They all look like wallpaper or framed pictures decorating an old folk's home, which I also mean as a compliment -- I'm digging the weird musty character.)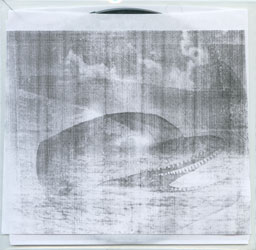 Speaking of The Skaters, I was at Reckless about a week ago doing my usual four-second scan through the "Experimental/Noise 45s" section, when I came across something by Pan-Dolphinic Dawn. Say what? I had to pick that one up and take a closer look, and lo and behold, the sticker said it was a solo thing by James Ferraro of The Skaters. That explained the wild name, and it was the first time I've ever seen anything Skaters-related in a brick-and-mortar record store, so I bought it, even though it was a whopping $7.99 for a new 7-inch packaged only in two hastily cut and roughly B&W-xeroxed slips of paper that don't even cover the record. What's that all about, Beniffer Editions? As soon as I got it home, though, I could tell it was something special, maybe even $5.99-for-a-new-7-inch special. The front cover shows a beaming dolphin and all its sharp teeth (did you know they come from the same ancestors as wolves?), with more trippy photos superimposed, such as one of an ocean dawn (clearly pan-dolphinic), and the back cover prints a little poem/liner note over the top of a swastika, clearly included to represent its Sanskrit meaning of "well being," as held universally from approximately 5000 BC through 1920 AD. The vinyl is nice and sturdy. You could say that the music itself is just another drop in The Skaters' ocean of deep-devotional layered-voice electro-hymn drone-song, but it's a real clear drop, teeming with life if you pay attention, and I, for one, always do. (Beniffer writes: "i wanted to clarify about the price thing. we operate out of toronto, and there are no places to press 7"s I went to bill smith custom records for the pressing. Got 300 of em, and paid $175 to get em shipped. I also got fucked at the border which cost me another $70 which put my cost over $4USD before sleeves....check beniffereditions.blogspot.com for cooler updates that aren't on the geocities page.....I also notice you are a ruryk fan...shit dawg pick up the gastric female reflex / brian ruryk split LP rrr distros it.")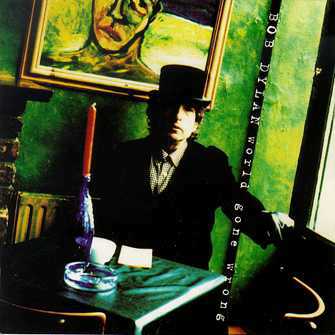 And before we part ways, I've been meaning to tell you, no segue necessary: Bob Dylan's World Gone Wrong, quickly recorded and quietly released in 1993 for contractual obligation, is one of his best albums ever (we're talking tied for seventh place, at least). It's a covers album, all traditional songs, but he's always done that -- his most recent album Modern Times is practically 39% a covers album, and his (underrated) very first album Bob Dylan is like 83% a covers album, so what's wrong with 100% from 1993, especially when it sounds like it could be 0%? Just Bob and an acoustic guitar from beginning to end, and even though his vocals have that distinct since-1990s buzz/bray, which can be more than a little bone-chilling when singing about murders and tragedies, this is some of the most gorgeous stuff he's ever done. And you get it right in the first song, the title track, with its humongous chorus hook ("I can't be good to yoooooouuuuu.....honey in a world gone wrong") followed by that little guitar lilt every time, and the song right after it, "Love Henry," with the soft way he sings the line "I can't get down and I shan't get down".... and much, much more....it's deep.....I'm digging Dylan's elusively information-rich liner notes too....and with the sparse setting it's impossible to deny that he's really an interesting guitar player....
---
On the Day of Rurik I should be givin' props to Brian Ruryk, the greatest noise guitarist of all-time from Canada, if not the entire world. But instead check out this Charalambides vid on YouTube, playing some of their best music ever, live in San Antonio just last week. Old pros! Good singin', good guitar playin'. And don't miss Part 2 of the set, Christina's vocals are beyond. Thanks to Womblife for the tip! ........ And oh snap, here's a tip of my own: the Warmer Milks acoustic trio opening for the Charalambides at the same gig! Diggin' that room, and the cinematography is nice too -- thanks to narikiri for the good work. No matter what they try, and they try a lot, WM never fail....more on that soon, I'm sure....
---
MAR 25 2007 (DAY OF SWEGDE)
LIVE ON WBLSTD (77.7 FM CHICAGO)
Pan-Dolphinic Dawn "I" (Bennifer Editions)
Cherry Blossoms "Rocks and Stones" (Apostasy/Blackvelvetfuckere/Breaking World/Consanguineous/Hank the Herald Angel/Yeay!)
Holy Terror "Guardians of the Netherworld" (1986 demo)
Armas Huutamo "Mitäs me pienistä" (Lal Lal Lal)
Armas Huutamo "Kolome kissaa" (Lal Lal Lal)
Armas Huutamo "Yhteiskunta haisee" (Lal Lal Lal)
Black Flag "My War" (SST)
Hypnotic Brass Ensemble "War" (no label 10")
Pan-Dolphinic Dawn "II" (Bennifer Editions)
Marr'Del "Psalm to the Sun" (MSP Inc.)
Dave Bixby "Drug Song" (no label)
Wizz Jones "Needle of Death" (Sunbeam)
Joanna Newsom "Sawdust & Diamonds" (Drag City)
Jakob Olaussen "Silhouette V" (Destijl)
Joshua Jugband 5 "[Joshua Jugband 5 track 4]" (Gulcher)
Bo Diddley "Bo Diddley" (Chess)
Grateful Dead "Not Fade Away (10/20/74)" (Rhino)
Bob Dylan "Tweedle Dee & Tweedle Dum" (Columbia)
MV & EE with the Bummer Road "Canned Happiness" (Ecstatic Peace)
Spectre Folk "Italian TV 1 (Don Cherry)" (Abandon Ship Records)
Spectre Folk "Italian TV 2 (Don Cherry)" (Abandon Ship Records)
Cherry Blossoms "Rockin' Rocket Ship" (Apostasy/Blackvelvetfuckere/Breaking World/Consanguineous/Hank the Herald Angel/Yeay!)
Mighty Voices of Wonder "I Thank the Lord" (Numero Group)
Long-Legged Woman "Drone's Not Dead" (Thor's Rubber Hammer)
Godflesh "Like Rats" (Combat)
---
Some car blasting "Cross-Eyed Mary" by Jethro Tull keeps driving around the block. Every 30 seconds or so Ian Anderson flute trills come and go in the distance. Totally epic.
---
MAR 26 2007 (DAY OF SVAVA)
DAMN, CHECK OUT THESE BADASSES!
THIS IS BADASS TOO (the definitive "Machine Gun," 1970 Fillmore East)
AND HIS LAST EVER PERFORMANCE IS PRETTY UNDERRATED ("Freedom" is first but then comes a version of "Machine Gun" that is possibly even heavier than, if not as sublime as, the Fillmore East/LP version. This clip cuts off and is continued here but with some absolutely blazing stuff missing -- see the 1973 documentary Jimi Hendrix for that.)
DEREK BAILEY (is also badass)
DEREK BAILEY & JOHN STEVENS
DEREK BAILEY & MIN TANAKA
POPOL VUH
KLAUS SCHULZE
SY IN '83
RELIGIOUS KNIVES
TIM BUCKLEY (can really sing Fred Neil's "The Dolphins")
RESIDENTS "THIRD REICH'n'ROLL"
SESAME STREET "SUBWAY" (influenced by Taxi Driver for sure)
SESAME STREET "ALIEN ALPHABET" (killer cold synth)
GAL COSTA (what was Tropicalia thinking?)
NEIL HAMBURGER (absolutely rules on the Tom Green show!)

CHIC-A-GO-GO SPECIAL:
SCISSOR GIRLS
MAGAS
PEDRO BELL!
And, since last time I listed a bunch of YouTube clips I included, for some reason, one non-video link regarding Jessica Rylan (aka Can't), I thought I'd continue the tradition: this is probably the best thing anyone has written about her music.
---
AND THIS JUST IN FROM BARRY DEAN (Stuckometer/Hearing Aid):
Hi Larry,
A while ago I had the habit of going through you tube and searching out clips of folk musics from different part of the world, sufi chanting and prayer, java & bali gamelan, buddist monks chanting, mongolian throat singing, eastern european and russian folk song, muslim call to prayer, indian qwalli, and more, here's the list:
http://www.youtube.com/view_play_list?p=FEF18DBE11AEC566
Hope you're into it,
Best, Barry
Hell yeah I'm into it! Much better than cable.....
---
MAR 31 2007 (DAY OF THE EVERLASTING MORAINE)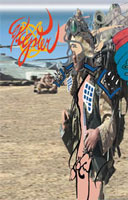 Gotta give some props to Fuck It Tapes for sending three gems along. One of them is a terrific release by Excepter, called Tank Tapes, on which the music is as good as the cover is ugly, and as you can see to the left, that's really saying something! It was "recorded live to stereo in one hour October 7," and it does take a little while to get going, but in a good way, like cooking a meal, like people who love music being patient and playful with sounds and rhythms. By side two they're fully ready and they really get low down, into some killer new dragged-out dubby trippy music, very heavy and one of a kind..... And then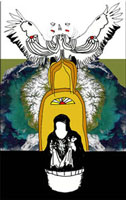 there's The Brain Band, a bi-coastal one-shot (?) summit between big names (around here at least) Karl Bauer (aka Axolotl), Elisa Ambrogio (you know her, right?), Glenn Donaldson and Donovan Quinn (from the Skygreen Leopards et al). Two side-longers, the first built around raw live and blown-out ensemble drone singing, and not a whole lot else except errant caveman (caveperson?) drums, harsh concrete-bunker acoustics, and burned (group) mind. Side two adds guitars and more, which blends with the singing to create a really dense sound. The more I listen, the more surprised I get, and the band-name seems well-chosen -- this is a really mental release of sublimated drone hysteria......And last but not least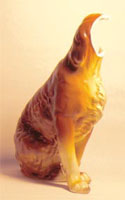 from Fuck It Tapes comes Interiors by Warmer Milks. Now I'm sure that you, the regular Blastitude reader, already think that I just automatically praise everything the Milks do, but believe me, every single time I first put on one of their new releases, or see them play a show, I'm so sure they're gonna blow it that I'm practically flinching. I always figure THIS will be the time -- they're gonna get TOO weird and go TOO far and they're gonna totally fuck it up. But they never have. Not even once, not even close. And definitely not with Interiors. The first cut is called "The Hold," and it's the most non-sequitir 10-minute tape-rumble album-opener since whatever that was at the beginning of the Dead C's Tusk. Then comes 3 or 4 more beautiful non sequitirs (with a tape flip somewhere in the middle) -- Alvarius B-style acoustic guitar instro-sketch, creepy whispering, toy-keyboard muzak, and whatever else I zoned out too much to notice....... Alright, so go check out Fuck It Tapes, and while you're over there be sure to check out the label's vinyl wing, the Woodsist imprint. Their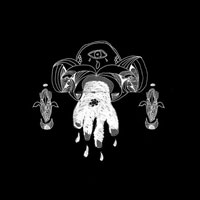 crowning achievement thus far, as already mentioned a few posts ago, is the Puff LP by Blues Control. From the front cover to the back cover to the very last run-out groove, this thing is perfection. People talk about how Noise has gotten big in the 2000's, and it's true, but as far as I'm concerned it's only as a subset of what has really gotten big in the 2000s, and that's psychedelic music, okay? I don't have a cute new genre name for it or anything, it's just psychedelic music, and it's darker, noisier, and more wide-ranging than ever. Which is more or less where Puff comes in. I could be cheeky and say that it riffs on the middle ground between the Dead C and Deep Purple, but it's a lot deeper than that, and it's a lot more simple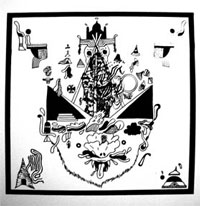 than too. Really, you just have to hear it.....One more from Woodsist is the Night Wounds LP called Allergic to Heat. The excellent cover art is not unlike Puff's, but the music of Night Wounds is quite a bit different. They're an L.A. band with a young/wild aggro-pound guitar-slash approach that reminds me a little of Chicago's Coughs, but Night Wounds extend the form significantly with complex and patient structures, and a strange harmonic vocabulary that has a real melancholic heft. On Side 2 it really opens up, most notably during the long last cut "X.O.T.", in which the guitar scorches the desolate earth, the percussion becomes the babelogue among the displaced masses, and then a galloping groove fearlessly emerges to gather them all up and take them to a new home, flames licking at their heels right up until they slam the door shut behind them. Seriously, it's a pretty good LP....
---
APR 1 2007 (DAY OF THE MARAUDERS)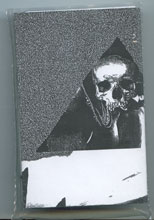 And we continue our Springtime Focus On New Cassette Labels with Deep Fried Tapes. We first mentioned this Philadelphia label back in #20 (Oct. 15, 2006, Day of the Hammer), regarding their exemplary release by Jaime Fennelly (of PeeEssEye et al). Here's another batch they just sent along, with more quality to go around. For example there's Antler Piss, with a tape that sounds like something really big with antlers that IS pissed. But even though these sounds are animalistic and naturalistic, it's really the synthetic that wins, as you can hear the extreme tape manipulation right before your ears, the gears grinding, the tape stretched taut and grinding against the head itself, violently slowed down and then yanked back up to speed, sometimes almost like the batteries are being yanked out then shoved back in. And, despite all the fracturing and cutting, the whole thing has an extended machine-grind undercurrent that really hits the spot. Anyway, the tape is called Spit Plain, the artist & title is carved right into the grey/silver-painted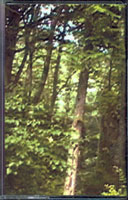 cassette itself, there's a skull on the cover, and it's pretty fuckin' good......Also on DFT and PFG is Gone to Ground by Jay Sullivan. It's dedicated to Jeph Jerman, which is a good sign for anyone who has ever sat down with some vintage 1980s and 1990s cassettes by Jerman's environmental field/sound/noise project Hands To. "Gone to Ground" does indeed start out with what sounds like a recording of a soft thunderstorm, and after about 45 seconds you, the listener, quietly realize that you're hearing some kind of super-soft LOOP. Calm faraway thunder gets layered over calm faraway thunder over calm faraway thunder. I could listen to this shit for hours. Reminds me of the music by some other Hands To fans I know, those new-age mavens in Watersports. (Currently busy with their Blues Control alter ego.) Side two adds organ drone to the storm loops, which seems kinda unnecessary to me – Jerman wouldna done it! Nah, maybe he would've. Side two is good, but side one is awesome........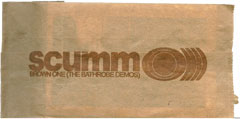 Also in the Deep Fried Tapes package, but not claiming to be on any particular label, comes Brown One (The Bathrobe Demos), a curious release in a small brown paper sack by a group called ScummO))). Alright, an anonymous parody release! I thought only RRRon still did those. Thing is, ScummO))) actually sound quite a bit like SunnO))), more like a respectful imitation than a piss-take, and in fact, they're pretty good. Actually, now that I read the fine print, the joke is that they do it all with really small amps instead of really big amps. A "technical rider" comes with the tape that lists the equipment -- a Gorilla 35 watt tube cruncher, a Crate GX 30M, and a Yamaha HY series practice amp -- and stipulates that the "STAGE MUST BE AT LEAST ONE METER WIDE TO ACCOMODATE THIS BACKLINE." It's pretty funny, but in reality their music takes the SunnO))) drooling heaviness and gives it a refreshing lonesome home-taper feel. They also print on the back that "Maximum volume yields marginal results," which, in all seriousness, is so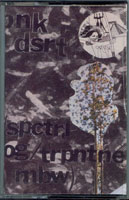 often totally true....... After all this interesting and varied Deep Fried activity, the label's Pink Desert tape seemed a little more run-of-the-mill with its drone/experimental approach, until the second time I listened, at home with the lights down low, and really got into the way the first side "Spectral Fog" worked a low ominous hum, fluctuating slightly up and down until it damn near glowed in the dark. Maybe I had been thinking of side two, "Turpentine Rainbow," which takes a 'slightly processed machine hum' style and doesn't do a whole lot with it. This may have been on purpose, but still, A Side wins again -- although really everybody wins with Deep Fried Tapes, because they're doing some good stuff! (Insert emoticon here.)
---
APR 2 2007 (DAY OF THE HOLY MOUNTAIN)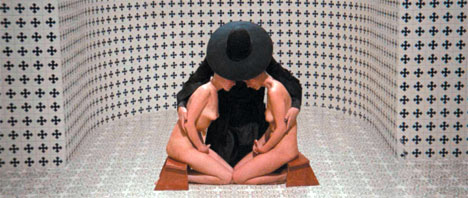 Just a quick reminder about May 1....
and that the record label called Holy Mountain is ruling as much as ever -- been wrapping my head around the Daniel (A.I.U.) Higgs Ancestral Songs CD for about a month now -- who can deny the two Om albums thus far -- don't forget that lost classic LP by the Baseball Astrologer -- and they're putting out something by Blues Control soon....
---
APR 15 2007 (DAY OF YNGVE)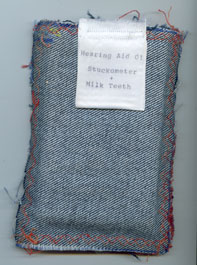 Today's cassette label of note is Hearing Aid of Manchester, UK. I've got their first three releases here, each tape in an odd little hand-sewn cloth pouch, identical except for color and, the crowning touch, catalog number and name of the recording artist(s) printed on a T-shirt style tag. First up on side A of Hearing Aid 01 is Stuckometer, an under-the-radar quartet mining the vintage 1993 Harry Pussy sound as directly as anyone else these days. Here they play a splattering-shrapnel salvo that spreads out for 10-15 minutes. Drumkit and guitars play with plenty of spirit and throw dirt everywhere, but it's the bass, with a busy quasi-swinging 1960s free jazz style, that actually breaks and rakes the most ground. Side two belongs to the Milk Teeth duo, one member of Stuckometer and someone else, here playing no-wave caveman drums along with a crude no-input-style amp-hum that 'blossoms' into power electronics. Pretty ripping, but also had me checking my watch a couple times before the 15-odd-minute running time was up. These two sides seem more like strong place-holders next to the groundbreakers that follow on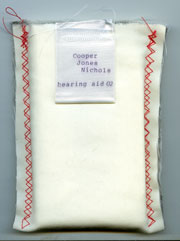 Hearing Aid 02, a self-titled tape by Cooper Jones Nichols. They are a guitar/guitar/drums trio, you know, the same lineup as, oh, Lambsbread and (certain eras of) the aforementioned Harry Pussy, and with Stuckometer and Milk Teeth still ringing in my ears, I expected more of the same (insane noise rock splatter). But hey, I'm excited to report that CJN throw curves with quietude, restraint, and acoustic guitars, playing out-there, angular, adventurous, rather melodic, exploratory free skiffle with a nice 80s DIY rainy-day melancholy undercurrent (thanks to distinct basement-hollow home-taper sound that is quite a bit grungier than the songs on their MySpace). This would make a nice 7-inch! But you know cassette EPs rule too....... And speaking of which, Hearing Aid 03 is another split, one side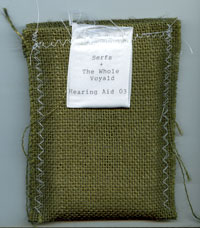 by Serfs and the other by The Whole Voyaid. These names mean nothing to me, and there's no insert or any additional info, but I suspect that a Stuckometermaid or two might be involved. Serfs start with more clatter and hum and free jazz motion from some sort of under-the-weather (and possibly invented) bowed stringed instrument. It shows all signs of being another way-sideways Hearing Aid-style take on fire music & free improvisation, but suddenly swerves into some rather glorious sundazed modal/chordal guitar improvisation, sounding ill and broken but triumphant, a minor phoenix rising from some obscure ashes that hardly anybody was paying attention to anyway. The Whole Voyaid are another duo, or maybe a trio, that combine bowing/crumbling/skittering free music with in-the-red e-bowed psychedelic lead guitar, all in a strong exploratory mode. Hell, this tape is almost as good as the Cooper Jones Nichols. Taken together, all five acts on these three releases sound closely related, a few serious goofs having a little neverending Company Week in their basements. When they feel like surfacing for an actual gig, a certain combination might show up as Stuckometer and bash out something that the average football fan would still associate with rock music (at least after the anger dies down). But at heart they all just want to explore and improvise with various (often extreme rock-derived) sound combinations, and release tapes of some of the results in weird little sewn pouches. Makes perfect sense to me....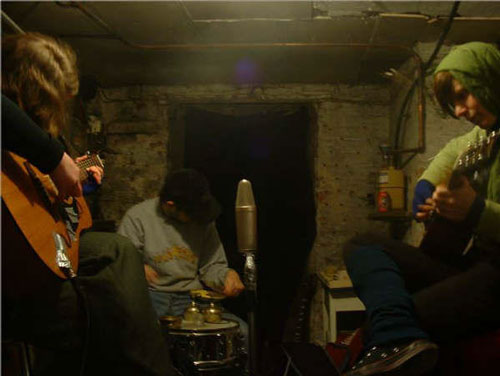 COOPER JONES (and maybe NICHOLS?)
---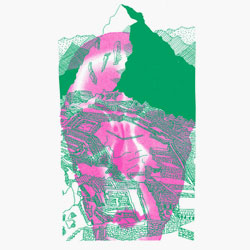 And hey, one more from Stuckometer -- a split LP with a French group called Agripon, on a French label called Galerie Pache. This has gotta be the strongest Stuckometer statement so far. I might be saying that simply because it's on vinyl, but I'm also saying it because they are on fire here, like they're finally going to destroy everything they've ever wanted or needed to destroy, and they only have 5 minutes to do it. It runs about 10 minutes because they destroyed the timekeeper, too, and then they do "Part 2," a 5 minute coda that explores both the celebration and the trepidation of their new-found freedom, because nothing is perfect and freedom is overrated. But seriously, as you know, when a group of noiseniks go into 'full-on' mode as readily as this, it so often just sounds like a monochromatic blur, but there are so many weird pockets in this performance where the instruments alternately complement and contrast each other, and these combinations come and go so rapidly, you could almost swear Anthony Braxton was conducting or something. Or at least that Stuckometer spent a lot of time composing and rehearsing this monster. But I kinda doubt that they did. On the other side, Agripon are an absurd drums and guitar duo that, like Stuckometer, boldly wreck shit at high velocity. (Their side plays at 45 RPM and runs just under 9 minutes.) They also change things up more than you'd think -- there are something like five different tracks on here, some containing riffs (y'know, like compositions), all containing lots of crazed amplifier frequencies, some containing actual momentarily quiet sections, and the whole thing containing actual top-notch musicianship -- the guitarist coaxes all kinds of clicking/popping/rumbling textures out of his or her particular wall of noise, and the drummer is just a classic high-energy post-hardcore bombast-wailer. They are far from the first duo to be playing in this style, but they sound genuinely excited about it, and it's pretty contagious. So good record, 300 pressed.....
---
APR 17 2007 (DAY OF GOTALAND)
LIVE ON WBLSTD (777.666 FM CHICAGO)
Velvet Underground "The Nothing Song" (Valleydale Ballroom)
The Boogiemonsters "Muzik Appreciation (Sweet Music)" (Pendulum/EMI)
J.S. Bach "Suite No. 1 in G major, Prelude" (Naxos)
Giant Skyflower Band "Oh Mary Green" (Soft Abuse)
Ramblin' Thomas "Poor Boy Blues" (Smithsonian Folkways)
Cannon's Jug Stompers "Feather Bed" (Smithsonian Folkways)
Dock Boggs "Country Blues" (Smithsonian Folkways)
Sid Hemphill "Devil's Dream" (Rounder)
Sid Hemphill "John Henry" (Rounder)
John Fahey "John Henry Variations" (Takoma)
John Fahey "Nine-Pound Hammer" (Takoma)
Bob Dylan "Jack-A-Roe" (Columbia)
MV & EE "Beamish, Cocola & Collard Greens" (Child of Microtones)
MV & EE "MV's A-Frame Stomp" (Child of Microtones)
MV & EE with the Bummer Road "Drive Is That I Love You" (Ecstatic Peace)
The Bad Trips "War On Drugs" (Rocketship Records)
The Futurians "Own Your Science" (Invisible Generation)
Brother J.T. & Vibrolux "Comet" (Siltbreeze)
Agripon "[two untitled tracks]" (Galerie Pache)
Stuckometer "Jodrell Bank (In The Palm Of Your Hand), Part 1" (Galerie Pache)
Warhammer 48K "[track 6]" (self-released)
Ceylon Mange "Into Filth River" (HP Cycle)
The Fun Years "Powerball Annie" (Barge)
---
APR 20 2007 (MAELSTROM)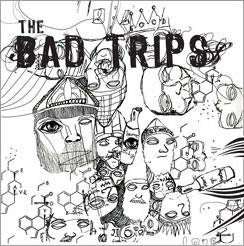 Hey, Grady Runyan is back. For some of you that name will need no introduction, but I'll tell the rest that he was the psychedelic lead guitarist extraordinaire for what are honestly two of the most scorching rock bands from the last 20 years, Monoshock and Liquorball. Now here he is about ten years after the last Liquorball record with a band called The Bad Trips -- in fact, this self-titled debut LP was recorded at his Ventura, California record store. At first I was going to say the obvious, that the Bad Trips are closer to Liquorball than Monoshock, but I just pulled out Liquorball Fucks the Sky for the first time in a couple years and ssshhheeeezzzzus -- that thing is cackling pulsating maniacal acid-splatter of the most undeniably fucked-sky variety. Compared to that, The Bad Trips are pretty chilled-out and subdued in their menace, no vocals this time, laid-back tempos slower than the slowest of Liquorball's, a more fluent yet in-the-pocket rhythm section, and dual guitar work that doesn't just throw the flame in your face so much as contain it in the corner and steadily stoke it until the whole place is sweating. Older and wiser? Maybe, maybe..... either way, they've made a record subtle enough to command repeat listens and aggressive enough to cut a little deeper with each one.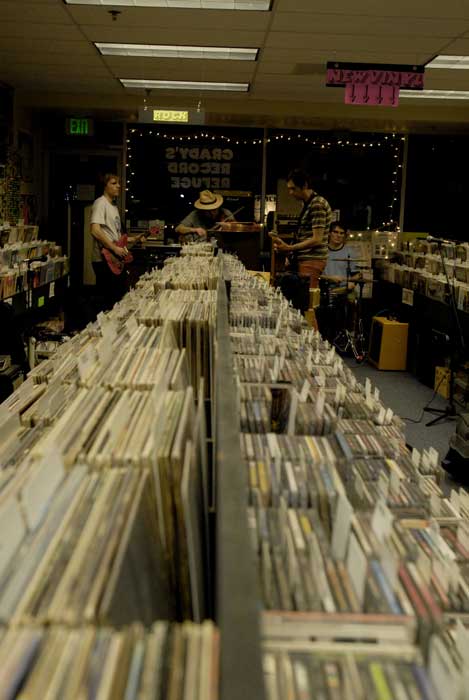 Bad Trips session at Grady's Record Refuge, Ventura, CA. Photo from thebadtrips.com.
And hey, the West Coast may be blowing up with Bad Trips and Wooden Shjips, but if you're into those bands as much as you should be, well, then you've got to be into Ohio's long-running Fuzzhead too. I've told you before, and I'll probably tell you again, Fuzzhead recently released two CDR albums, Raining Sparks and Burning Bridges (recorded a week apart in late 2005 and early 2006) that do the same flowing-psych thing as the Trips and Shjips, and they do it just as well. Even if you don't agree, you will enjoy their excellent rock rhythm section and great guitar playing anyway. Try their MySpace page?.....I know this post about some of the best guitar-band psych-rock of today is breaking from this issue's developing 'cassette label' theme, but don't worry, we'll be getting back to it.....and in the meantime why not take a look at the first stages of Cassette Gods.....
---
APR 24 2007 (DAY OF THE GAMELAN)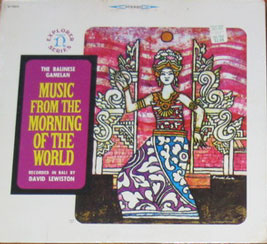 Been missing tons of good day-names by Angus MacLise due to my non-posts, like Day of the Palisades, Day of the Doldrums, Krakatoa Day, Plaint of the Host, Day of Sargasso, the Remnants of Bela, Day of the Walpurgis Night.... I like the ones that send me to wikipedia, like April 18th, Day of the Bema ("Originally used in Athens as a tribunal from which orators addressed the citizens as well as the courts of law, the bema later became a standard fixture in Christian churches......the Bema Seat, the final judgment of Christians by Jesus Christ that determines what rewards they will receive for their deeds during life..."). And today is Day of the Gamelan, so let's all play some gamelan music! I'm going to play Music from the Morning of the World, the first gamelan record I ever heard when I bought an old used LP copy many years ago.....couldn't believe my ears, even before the monkey chant....turns out this was the first album released in the Nonesuch Explorer series, back in 1967. The work of on-location recording engineer David Lewiston is right up there with, I don't know, Frank Zappa's on Trout Mask Replica for rawest and rockingest field recording of the times. Lewiston's story is somewhat interesting -- before working for Nonesuch, he studied the music and teachings of Georgii Ivanovitch Gurdjieff with Gurdjieff's disciple Thomas de Hartmann. Go here for an interview....
---
APR 25 2007 (DAY OF NIAGRA)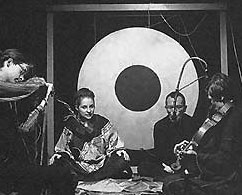 That's right folks, it was 42 years ago today, a couple years before Sgt. Pepper taught that goddamn band to play, when the Theater of Eternal Music (Cale, Conrad, MacLise, Young, and Zazeela) played a particularly brutal drone music session in New York City. It was roughly recorded by....somebody, and 35 years later in 2000, roughly licensed by some unknown person to the Table of the Elements label for a CD release. I think I'll put it on, for the first time in a few years.... and daaammmn. I mean, when I first heard it in 2000 I couldn't believe how harsh & gross the music was, but even now that I've heard Wolf Eyes and Hair Police and Carlos Giffoni and whomever else, I still can't believe it. Hell, this 42-year-old jam makes Double Leopards sound like Def Leppard, as in "Love Bites." (Just kidding, of course, that wasn't supposed to make any sense, but Niagra is seriously a heavy piece.)
---
APR 27 2007 (DAY OF KALIMANTAN)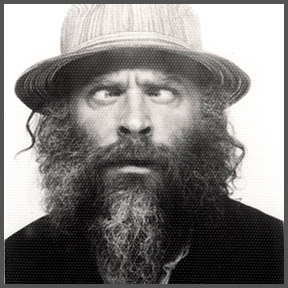 I mentioned a couple weeks ago how much I've been listening to Daniel (A.I.U.) Higgs's album Ancestral Songs....any album with an opening song that repeats phrases like "Lucifer the child-bride of the Christ" is going to get some attention, but it's not just the words, it's the way he sings them and plays the song on acoustic guitar, because the ringing sounds and images clear out enough quiet and charged imaginal space that the listener actually gets a nice long opportunity to reflect on what the phrase might mean to him or her right now, especially in combination with such mantras as "Living in the kingdom of death." Higgs has always worked like that, in and out of Lungfish. And don't even get me started on how much imaginal space he clears with the 10-minute psychedelic jews-harp and (Stavis-worthy!) banjo improvisations that are on here too....for these tour dates he's playing with fellow sometime Baltimorean and Heresee family member Chiara Giovando, which should be interesting to say the least, and they are opening for those My Bloody Valentine fans in Brightblack Morning Light.....I shoulda gotta babysitter.....
DANIEL (A.I.U.) HIGGS/CHIARA GIOVANDO
on tour with BRIGHTBLACK MORNING LIGHT
Fri Apr 27 Empty Bottle Chicago IL Daniel A.I.U. Higgs & Chiara Giovando duo w/ Brightblack Morning Light (hey, that's tonight, hurry!)
Sat Apr 28 Asterisk Gallery Cleveland OH Daniel A.I.U. Higgs & Chiara Giovando duo w/ Matthew Wascovich, Andrew Klimek, Ted Flynn, Ha Ha La
Sun Apr 29 Belvedere's Pittsburgh PA Daniel A.I.U. Higgs & Chiara Giovando duo w/ Shep and Me
Mon Apr 30 Soundlab Buffalo NY Daniel A.I.U. Higgs & Chiara Giovando duo w/ Brightblack Morning Light
Wed May 02 Eclectic House Middletown CT Daniel A.I.U. Higgs & Chiara Giovando duo w/Brightblack Morning Light
Fri May 04 SMOG Annandale-On-Hudson NY Daniel A.I.U. Higgs & Chiara Giovando duo w/Brightblack Morning Light
Sat May 05 Mercury Lounge New York NY Daniel A.I.U. Higgs & Chiara Giovando duo w/Brightblack Morning Light
Sun May 06 Southpaw Brooklyn NY Daniel A.I.U. Higgs & Chiara Giovando duo w/ Brightblack Morning Light
---
MAY 3 2007 (BRIDGE OF DREAD)
Sightings are going on tour starting tonight (Thursday May 3) at the Glasslands in Brooklyn, NY. I found this out because I just happened across their MySpace page, and man, you gotta check out the new as-of-yet unreleased song "Newports" they've got up there. They're definitely getting into some new territory, obviously in the vocals, but in other aspects too. And they've always been an excellent live band....
3 May 2007 Glasslands Brooklyn, New York
4 May 2007 Nom D'Artiste Boston, Massachusetts
5 May 2007 Eagle's Nest Northampton, Massachusetts
6 May 2007 Zoobizarre Montreal, Quebec
7 May 2007 Sneaky Dee's Toronto, Ontario
8 May 2007 Bohemian National Home Detroit, Michigan
9 May 2007 Beachland Tavern Cleveland, Ohio
10 May 2007 Skylab Columbus, Ohio
11 May 2007 The Icehouse Lexington, Kentucky
12 May 2007 Fort Gondo St. Louis, Missouri
13 May 2007 Empty Bottle Chicago, Illinois
14 May 2007 Picador Iowa City, Iowa
15 May 2007 Turf Club St. Paul, Minnesota
16 May 2007 8th Street Tap Room Lawrence, Kansas
17 May 2007 Rhinoceropolis Denver, Colorado
18 May 2007 TBA Boise, Idaho
19 May 2007 El Corazon (early show!!! 7PM) Seattle, Washington
20 May 2007 Ground Kontrol Portland, Oregon
21 May 2007 Hemlock Tavern San Francisco, California
23 May 2007 Uptown Nightclub Oakland, California
24 May 2007 The Smell Los Angeles, California
25 May 2007 Smog Shop National City (San Diego), California
26 May 2007 TBA Phoenix, Arizona
28 May 2007 House of Tinnitus Denton, Texas
29 May 2007 Scoots Inn Austin, Texas
30 May 2007 Proletariat Houston, Texas
31 May 2007 TBA Shreveport, Louisiana
1 Jun 2007 Drunken Unicorn Atlanta, Georgia
2 Jun 2007 TBA Asheville, North Carolina
3 Jun 2007 TBA Chapel Hill, North Carolina
4 Jun 2007 TBA Richmond, Virginia
5 Jun 2007 Johnny Brenda's Philadelphia, Pennsylvania
---
MAY 8 2007 (DAY OF THE TOWER)
LIVE ON WBLSTD (777.666 FM CHICAGO)
Lambsbread "[Stereo Mars side 2]" (Ecstatic Peace)
Terry Riley "Persian Surgery Dervishes (18 avril 1971)" (Mantra)
Zaimph "Incandescent Landscape" (Gipsy Sphinx)
Smegma "Pillaloo" (Tim/Kerr)
Smegma "Stereo Action" (Tim/Kerr)
Georgia Ann Muldrow "Simply a Joy" (Stones Throw)
De La Soul "En Focus" (Tommy Boy)
War "City, Country, City" (United Artists)
Circle "Gerde" (Last Visible Dog)
Sandoz Lab Technicians "Nebulous" (Last Visible Dog)
Blues Control "Always on Time" (Woodsist)
The Futurians "Battles" (Invisible Generation)
Human Adult Band "Rock Camp 4 Girls" (side one, track one) (no label cassette)
Airway "Live at Lace (part one)" (Harbinger Sound)
Air Conditioning "Accept Your Paralysis / Cephalexin" (Load)
Violent Students "Towelhead" (WFOT)
Nothing People "Twinkie Defense" (Ss Records)
Homostupids "Having a Houseguest" (Richie Records)
Homostupids "Finding the Corpse" (Richie Records)
Homostupids "Waiting for the House" (Richie Records)
Clockcleaner "Frogrammer" (Richie Records)
D. Charles Speer "Past or Beyond" (Sound@1)
De La Soul "Breakadawn" (Tommy Boy)
Face Place "live at casa gameboy 7-23-05 (featuring Mike Shiflet)" (Little Miracles)
---
MAY 14 2007 (FIFTH DAY OF THE ZENITH)
"last minute show this Wednesday 5/16
Magik Markers you know them... fresh from recording sessions with Lee Ranaldo
Axolotl San Francisco brain frenzied renaissance sound sculptor plays a rare new york show
Racoooon from Iowa City... America's last stronghold of true psych
Silent Barn/Raven's Den
915 Wyckoff Ave @ Hancock | Ridgewood/Bushwick, QNS/BKLYN L-Halsey or
M-Myrtle/Wyckoff | 8pm | all ages 5 Dollars"
---
MAY 18 2007 (DAY OF THE OKAPI)
AND THE EARLY CONTENDERS FOR ALBUM OF THE YEAR ARE.....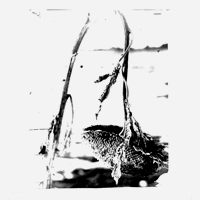 .....Puff by Blues Control (Woodsist) and Guitar Music of the Western Sahara by Group Doueh (Sublime Frequencies), of course, but what else? Well, one album I think I've already listened to more than either of those is Cleaning the Mirror by Pink Reason (Siltbreeze), and I finally just got it a week ago. His/their 7" from last year was great, but this full-length LP is just monumental. It's basically a ballads record, with many great sounds and heavy feelings breathing in and out of its utterly zoned songs of sadness, like fuzzy impressions of early Leonard Cohen, Ennio Morricone, Psychocandy, Joy Division on 16RPM, and other intangibles. Of course anyone who digs Bill Smog should hear this, but I'd be willing to go a little further and call Cleaning the Mirror the closest any one American has yet come to the discolated grandeur of the ballads on Spence's Oar. And if you think that sounds like hyperbole, well.... maybe you should just check it out. Available on CD too, so no excuses....

And then there's Blastitude #18 cover stars Air Conditioning and their Dead Rails CD on Load Records. I've gotta say, this is about exactly what I hoped a new album by this band would sound like, except even better. The white-knuckle speed-king biker-rhythms are still there, but even more perfectly drowned in shit. For example, I had a feeling there were vocals ranting away throughout the first track, but it took me at least two listens just to really figure out how and where, because the mix places them in such a perfect secret place. In addition to truly inspired singing and playing, what makes these four songs (total running time 33 minutes) is the production -- tip of the hat to recordist/mixer Kris Lapke of Louder than Life. The sequencing is perfect too -- by the time they get to the last track it's already clear that they're going to do no wrong, but they raise the bar anyway with a 15-minute monster called "Accept Your Paralysis/Cephalexin," which is basically the "A Love Supreme" of 21st century noise

rock. Or something like that......and of course there's the long-awaited debut LP by The Cherry Blossoms. This weird and joyous large-ensemble cracked-folk band has been spoken of in not-so-hushed tones for a few years now....I remember their appearance at the 2004 Gladtree Festival in Amherst, Massachusets making quite a stir, and maybe it sorta led directly to this LP, released by a Massachusets & Kentucky label hookup: Apostasy, Blackvelvetfuckere, Breaking World, Consanguineous, Hank the Herald Angel, and Yeay! (all of which had, ahem, representatives at said festival). A lot of these songs have been available for mp3 download on the Blossoms' website for at least a couple years now, but it's real nice to have 'em all wrapped up on a well-pressed LP complete with a Peggy Snow cover painting. It's her band, along with John Allingham -- they're the two who sing lead and write songs -- joined by a surely rag-tag crew of background singers, auxiliary percussionists, kazoo players, and who knows what else. This thing has 12 songs and every single one is a gem -- I love the two Allingham songs with "rock" in the title, "Rockin' Rocket Ship" and "Rocks and Stones" ("rocks and stones will weigh you down / money it can kill ya") and Snow's great ones include "The Mighty Mississippi," "Golden Windows," and "The Wind Did Blow," which is so nice it almost sounds like what woulda happened if the VU had just had Mo Tucker sing the ballads on their first album instead of Nico, after inviting the Holy Modal Rounders' Indian War Whoop lineup to sit in of course. There's even a Blue Oyster Cult cover. Kudos all around -- now the only question is where is the Arizona Drains vinyl?
---
MAY 19 2007 (DAY OF THE IMPALA)
AND THE EARLY CONTENDERS FOR SINGLE OF THE YEAR ARE.....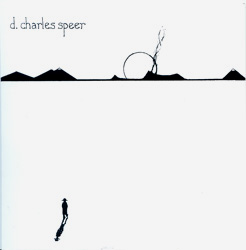 There's no way I can pick single of the year, any year. I've got over fifty 7" records piled up here, and since I'm not Doug Mosurak there's no way they're ALL gonna even get listened to, let alone reviewed. I'll tell you the ones that keep rising to the top, though (even though they might all be from 2006 for all I know)….first place has gotta go to this D. Charles Speer record because these two songs simply will not leave my conscious mind alone. I've been drawling the opening line of the B-side "Canaanite Builder" ("If you build the waaaalll to Jericho….") more times per day than I can count on my fingers and toes. I just mumble the rest of the words -- either I can't make 'em out when I'm listening or I can't remember 'em when I'm not. I can mumble the chorus real good though, including the demented/inspired background "oooh-ooooh" vocals that had me laughing out loud during one particular moment of clarity. I'm hearing some Meat Puppets II but others have said Jerry Jeff Walker, so who really cares, especially when you go back to side one, "Past or Beyond," the song that has grown on me the most. It starts as elegant and stately as a song from an imaginary western with the line "When you go see Randolph Healy," beautifully sung in that heartworn highway style, but the next line turns things around a bit by locating Mr. Healy in "Psych ward room 302," and the song continues to get stranger from there, without ever losing its elegance. I think this is Dave Shuford of the No Neck Blues Band singing, doing a real nice job -- the record is released by NNCK in-house label Sound@1, and goddamn, this D. Charles Speer band might be the hottest of their various conduits right now.... I'm gonna hafta go ahead and get their new LP, aren't I?

Coming in at a very close second is the great debut 7" by the Nothing People, on Ss Records. A lot has been made about how they come from, and still reside in, a totally podunk town (Orland, California, population 6281), but I'm from Nebraska, I already know that great music can be made in nowheresville. But even when it is, it's hardly ever this good. In fact "Twinkie Defense," the first song on this 7", is one of my favorite get-up-and-jump-up-and-down new rock songs in years, with cool cocky vocals and a sci-fi "Raw Power" edge to the post-post-post-post-post-Chuck Berry. There's three more songs too -- they show they can get a little weird (the dramatic near-prog of "4 Miles High"), change things up a little (the slowed-way-down Voidoids rewrite "Systems Failure"), and still bring back the bad-ass interstellar chug ("I Can't Find A Monkey"). But "Wookie Defense" is the one to pick when you see this on a jukebox, and I sincerely hope you do....

I realize that you probably heard about all these records months ago, and that the Homostupids of Cleveland, Ohio and their Brutal Birthday EP 7" on Richie Records is no different, but of course it's up here too. I mean jeez, if the Homostupids hadn't come along in 2006, it would've been necessary for 2006 to invent them. You know, 2006, the year of the weird DIY 7-inch, AND the year that punk came back from the future, more sick and diseased than ever? This one-sided 7" EP is just gross, and you'll hear it immediately on the minute-long opening song "Having a Houseguest," with its paranoid and lewd Russell Mael-style vocals twisted by gross FX pedals while cheapo buzz-saw guitars pound out the song and drum machines fall over themselves to gallop the rhythm. There's four more on this one side, all short (obviously), at least two more sick misanthropunk grinders and one or two instrumentals, brief retardy-dink keyboard respites. And the cheap paper sleeve it comes in looks and feels perfect.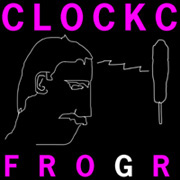 Also from Richie Records comes my first exposure to the rather notorious Clockcleaner, the "Frogrammer" b/w "Early Man" 7". I loved the Dusted Destined interview with guitarist/vocalist John Sharkey, especially when he talked about why his band was hated in its hometown (in this case Philadelphia, but believe me, it's the same everywhere): "It's just a town full of asskissers, and I've prided myself on being forthright, and that doesn't really fly in this town. Which is fine with me – not everyone can like us. Most people don't enjoy music. I mean, they'd rather go to brunch, especially people who are dealing with music in this city. This town has nothing to offer music; it's all instant gratification. People were waiting for a band to hate - we'll fill those shoes gladly. Everyone in this town can suck my ass." Fucking awesome, and so true about the brunch thing. As for what the band actually sounds like, "Frogrammer" had me scratching my head and tapping my foot at the same time, always a pleasant combination. I later found out that it was a cover by someone called Remo Voor that appeared on a Killed by Death comp, which explains the curious way the chord progression moves and the new-wave yelp in the vocal melody, but hey, I've never even heard a KBD comp, okay? I just like the tune. Side two's "Early Man" is an original and makes sense given the Jesus Lizard references some have made around this band. Really impressive low-end hate-grind, complete with scream-theater ending. Looking forward to their full-length, coming out this summer.... in the meantime check 'em out on the cover of the May 2007 issue of Maximum Rock'n'Roll....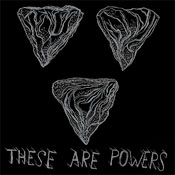 Remember that New York band the Liars? While they're off in Berlin reinventing themselves every couple years, their former bassist Pat Noecker has found himself in a Brooklyn-based band that is very inventive indeed, no "re-" necessary. The name is These Are Powers and they've put out a 3-song 7" on the Elsie and Jack label. A lot of bands try real hard to be scary and dark and all that, but they don't usually hit it as quick as the lurching riff that opens up the first song "Silver Lung." Is that a guitar? Is there even a bass? Or is it just some infernal machine that the band built with voodoo and vegetable oil right there in the studio? What's more, it's a real catchy riff and I've been humming it for days. Throw in some male/female chant-style vocals about bodies thrown into fires and you've got a real apocalyptic chart-topper. (Check out the video.) Track two might be described as a more straight-ahead punk charger about the sign of the jackal. And track three is a shorty that shows the way to something more reflective, less like toppling high-tension wires and more like steel drums or gamelan bells or some other strange phenomena blowing in off the ocean at night. (They deliver the goods live too, as I was lucky enough to find out from catching their show in Lincoln, Nebraska last week -- they're still on tour as of this writing....)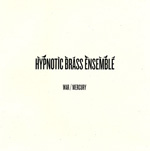 I could go on because there are more good ones, but I've been working on this post for like five weeks and if I don't publish it now I probably never will. Just one more highly recommended single before I go, by the Hypnotic Brass Ensemble (actually a 10-inch, but it does have just two songs and plays at 45 RPM). I first mentioned this 9-piece band in Blastitude back in 2003, after stumbling across them playing on the sidewalks of downtown Chicago. That was before I even knew that 8 of the 9 were the sons of Phil Cohran, former trumpeter for Sun Ra (1958-1961), founding member of the AACM, founder and leader of the mighty African Heritage Ensemble, now 80 years old and still playing great music solo every Friday night at the Ethiopian Diamond restaurant (6120 N. Broadway, Chicago), just a few blocks from where I sit and type. The members of Hypnotic moved to NYC in 2005 and have recently been seen backing up none other than Mos Def at the Lincoln Center and the Brooklyn Academy of Music -- check out this backstage warmup and check out the Hypnotic blog for more details. The two songs on this single are "War" and "Mercury," and the liner notes tell you that they are "fight songs," that "any master fighter can tell you the realest war is not the one flashing on your television or the one sparking in these streets; it's the one waged within," and that "the tones in 'Mercury' are based on an ancient Chinese weather tactic." Sounds like deep stuff, and believe me, it is -- they've been learning music and more from their father since they were four years old. Not only does this music have Chinese weather tactics, it's got Duke Ellington, New Orleans, the AACM, hip-hop and a lot of other things mixed in too, the horns alternating between rich ensemble chording, weaving counterpoint, bold funk riffing, and sharp soloing, while the drums and 'bass' (actually a sousaphone) play a groove that sounds like Bootsy Collins and Jerome "Bigfoot" Brailey jamming on trip-hop. A trombone takes the lovely lead on "Mercury" and even though you can feel the entire history of romantic music summarized in its languid lines, yes, these are fight songs. "We dedicate this song to all our gutter people in the world that they be spiritually uplifted and psychologically prepared for the struggles that surround them." Amen to that....
---
MAY 20 2007 (DAY OF THE ELK)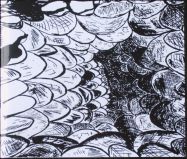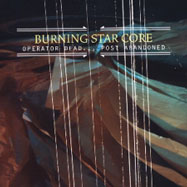 Another No Fun Fest has come and gone -- pictures by Michael Muniak here (and please don't miss this one!)...... Speaking of "don't miss" on "the web," Blastitude highly recommends the "Konspiracy Korner" series of essays by Elvis DeMorrow. These are designed as live radio pieces for the top-notch weekly 'news' show This Is Hell on WNUR 89.3FM Evanston-Chicago, but Elvis writes up print versions of some and they are archived here at nodoctors.com. His most recent piece on record-setter Seung-Hui Cho is a real doozy, permalinked here. Not your run-of-the-mill conspiracy mongering, Elvis's pieces always remind us that something doesn't have to be true to be enlightening, and that no matter how strange the fiction gets, the truth is usually even more fucked-up..... look for Origin & Tectonics, the 3rd full-length by No Doctors, coming very soon on June 1..... "Tonight the last big Window Wall television in the neighborhood went dark for good....we saw whole blocks of boarded up buildings burning in Los Angeles. Of course, no one would waste water trying to put such fires out." How to have a depressing weekend dept.: when already in the middle of reading Octavia E. Butler's book Parable of the Sower, about the tenuous survival of a walled suburban Los Angeles neighborhood in a very bleak post-automobile post-climate change year 2024, make sure you watch Alfonso Cuaron's masterful film Children of Men, about a ray of hope in a very bleak vision of a terrorist and immigrant-focused police-state London in 2027. Butler and Cuaron's visions taken together are so carefully drawn and well-researched and complimentary that I'm wondering why I'm writing about records for Blastitude right now when I obviously should be learning to grow my own food and shoot guns instead. I do it because my late-capitalist lifestyle currently allows me to spend leisure time loving packages of recorded music, but load shedding could put a real damper on that when it becomes ongoing United States policy, and that could be in, I don't know, two years?..... fuck it, I still need to tell you that Poor School of Missoula, Montana has released Voor Niets In Zijn, a total scorcher of a CDR on the Netherlands "cemetary psychedelics" label Cut Hands. Once the first track started grinding out of the speakers with it's destroyed flowing guitar, blasted sax landscapes, and minimal/monumental doom-drumming, I was like "When did I put in Clear to Higher Time? And why is it playing at 16 RPM?" Then I remembered that it must be that Poor School disc with the killer comicbook-style B&W artwork and the non-traditional slim snapcase (pictured). Seriously, this opening track (no titles) is one for the ages. The lineup is sax, drums, and guitar and it indeed sounds like some kind of totally-amped Borbetomagus/Dead C collaboration..... and so does the new Burning Star Core CD called Operator Dead....Post Abandoned, for that matter, when it's not sounding like some kind of grooving monstrous mutant reimagining of "Go Ahead John" by Miles Davis, or every krautrock group extant in 1971 playing all at once. It's just that incredible Yeh/Beatty/Tremaine power trio, at it again, and here a quartet thanks to the heavy addition of Mike Shiflet on computer, electronics, and voice (the label is No Quarter)..... and by the way, in other pre-dystopian record-love news, I'm up to about three spins a night on that Cherry Blossoms LP.......
---
MAY 30 2007 (DAY OF THE MUSHROOM)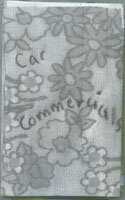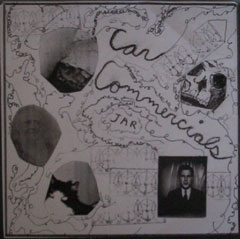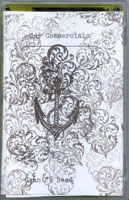 So, in case you forgot or hadn't noticed, the theme for this issue has more or less been tape labels. I kind of stopped doing it for awhile, but now the theme is back for a grand finale of sorts, which is gonna double as a writeup on the New Brunswick New Jersey Noise Scene. Cuz I've got four, count 'em, four cassettes sitting here on New Brunswick's Leaf Leaf Records label, and sitting right next to 'em, by coincidence, is a tape by the Human Adult Band, and they are also from New Brunswick. And then on top of that, the Bone Tooth Horn label -- also from New Brunswick -- just sent a box with TWELVE goddamn cassettes in it. So that's, um, seventeen tapes I've got sitting here to be listened to, on three different labels, and yes, they are all from New Brunswick. I'll start with Leaf Leaf Records, which means that this is actually going to be a Car Commercials writeup for a minute, because not only are three of these four tapes by them (the other one is by Friends & Family and I haven't listened to it yet), they also sent along their debut 45 RPM 7" vinyl record. And there's nothing wrong with making this a Car Commercials writeup for a minute, because they are one of the more confounding-yet-addictive bands I've come across so far this year. Those magic letters "DIY" get mentioned a lot when this band is discussed, along with a whole bunch of 1980s bands with ridiculous names. I've never heard of any of 'em, but I still get it, man, because Car Commercials fly the 'weird post-punk' and 'home taper' flags way high, and these three tapes they've released are all NUTS. They have absurd titles (Grant's Dead, The Medium's Necklace, and A Young Victoriaville), and I swear each one is about 60 minutes long, filled to the brim with dead air, mumblings, strange guitar, cryptic sketchings, and spastic shouting like in an early John Waters movie. It's all lurking in a remote corner of a house somewhere (definitely a parents' house), basically trying NOT to be music but weird songs and other tangentially related bursts of expression do slip out every now and then anyway. One of these guys is Daniel DiMaggio of Home Blitz fame, but that band sounds like goddamn Journey compared to this stuff. The vinyl, a four-song EP entitled Jar, is a perfect distillation of the sketched-out sprawl of the tapes, somehow packing into its compact running time what feels like as many question marks, ringing detuned dead-ends, AND sudden suburbane rock&roll woogie-boogie heads. Start there and then grab any of the tapes if you dare.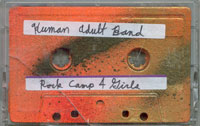 The Rock Camp 4 Girls tape by Human Adult Band is one of the best albums I've heard in a year and it doesn't even have a cover. It is spraypainted, but who needs artwork and liner notes anyway when you've got these kinds of SOUNDS -- rhythm-heavy sludge-tunes navigating through absolute detuned murk -- zombie viking moans coming and going according to deep subliminal logic -- haunted piledriving ghost music. Compares real well to some of Violent Students' more wiped-out moments -- after all they only live like 60 miles apart, which probably makes them both part of some kind of NJ-PA sludge rock scene! I could even add that they sound like "Hawkwind meets something else awesome" but let's just say "rules" this time instead.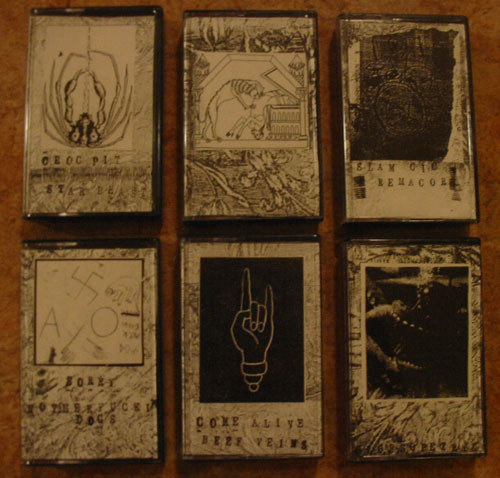 And yep, like I said up there, New Brunswick tape cassette label Bone Tooth Horn sent this crazy box containing twelve different releases. I probably won't get to all of 'em, but we'll see what shakes out…..I'll start with this King Darves tape because he's the only guy out of the twelve I've heard before. When I first heard the King a few years ago, he was doing some strong-but-basic tabletop-guitar-freenoise type stuff, but a couple years later he had changed gears completely into impressively deep rich singer-songwriter stuff. This tape is kind of a little of both, side one being an impressive instrumental drone/krautrock piece. It's great, actually. Side two gets into the singer-songwriter stuff, with the King accompanying himself on chord organ as well as guitar. It sounds like it was recorded outside, with wind fluttering against the mic – lo-fi and broken-sounding, also with a more casual and singing-and playing approach, which makes this tape feel kind of on-the-fly and 'demo' compared to the accomplished-sounding CDR from a year or two ago on the Kitty Play label. (Actually, I am a moron drowning in tape-label minutae. The tape is not "Keep by King Darves", it's a split cassette between a band called Keep and King Darves. What I described as "impressive instrumental drone/krautrock....great, actually" is the side by Keep.)...... Next I listened to a tape by Door called Sorry Motherfuckin' Dogs, and I'm not even sure what it was. Noisy experiments or experimental noise? Not very long. It was interesting. It was creative. It was lo-fi and sounded far-away and distant. Although the actual content was nothing like Car Commercials, it had that Car Commercials distant clatter feel, which must be a 'New Brunswick thing', right?..... GT Performers, on their tape Slam Cic Recamor, also approach things a lot like Car Commericals, in that they spend most of their tape trying NOT to play music, just weird broken-static spitting sounds that come and go, with occasional nerd-prov outbursts, and even more occasional nerd 'vocals' (maybe even songs), but then once or twice full-on Harry Pussy-style kill-rock emerges too. So they're kinda unpredictable (and yeah, I just realized that the name of their tape is "Car Commericals" all jumbled up -- are these people fucking with me or what??)..... The Asps tape is pretty great, a study in sublime buzzing (side A) and sublime humming (side B) that never gets too relaxed nor too agitated. Cool titles too: "Croc Pit" b/w "Star Beast." I can't figure out who Asps are, or if they're even from New Jersey, and that's even after 60 seconds of google-searching. It's funny, I keep getting stuff about snakes. Actually, I keep getting stuff about the American Society of Plastic Surgeons. Who cares, the tape is out of print anyway, like most of these are....... Next I went for this tape by Jenny Haniver called Glossopetrae, in hopes that it would be a girl named Jenny Haniver making the sounds. And indeed it may be a girl, but somehow I doubt her name is Jenny Haniver. And I think I'm about to lose my lunch. (I got this info from over at Smooth Assailing, who are also doing a whole bunch of Bone Tooth Horn-related reviews, wherein they have revealed that this noise-recording Jenny Haniver is the one and only King Darves, and he is not a girl.) None of which is quite as important as the fact that this tape rules. Solo electronic-crunch space grind rarely sounds this good, and it's a C24 so it doesn't wear out its welcome..... Next in the box is a C20 split between Skeleton Warrior and Rods of God. The Skeleton Warrior side is called "Come Alive" and the Rods of God side is called "Beef Veins," and it might take you as long to feel confident about THAT as it will to listen to the Skeleton Warrior side, which is some live-before-an-audience rumbling squealing crumpled-metal factory-hell stuff. Nothing you haven't heard before but it hits the spots anyway because it's DONE REAL WELL. As an added bonus, someone, somewhere in the din, seems to be playing Eddie Van Halen licks for a couple minutes. The Rods of God cut is a little less overtly derived from crumpled sheet metal, but it's still damn heavy, perhaps even as heavy as the band's name......and I guess that's where I stop. Six out of twelve cassettes isn't too bad, and it's an appropriately unfinished way to end this celebration of the new cassette release because there's just SO DAMN MANY OF 'EM.... may they continue to rain down on my head, and while I'm digging my way out you can always go to Cassette Gods for more tape talk.....
---